Strategically pricing new therapies has always been vitally important for pharmaceutical manufacturers.
After the 2022 passing of the historic legislative package, known as the Inflation Reduction Act (IRA), strategic pricing strategies have become especially pivotal.
The IRA gives manufacturers less flexibility to adjust their pricing strategies due to penalties that are now applied for price increases above a certain threshold. Setting the right price at launch is critical now more than ever for commercial success. 
The pricing of a product has many repercussions that can severely boost or hinder success both for the manufacturer and the patients it's intended to help. Pricing not only directly impacts market access and patient adherence, it also affects the development of optimal payer contracts and the ability to provide discounts that maximize access while still protecting manufacturers' gross-to-net. 
There are three key stakeholders to consider when developing optimal US pricing strategies – payers, physicians and patients – and each is impacted and motivated by different factors. Manufacturers must consider these components and collect appropriate data to accurately determine their reactions to various price points.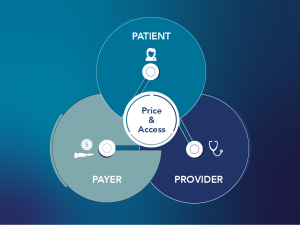 Optimal product pricing is a balancing act between these three stakeholders and includes both WAC (wholesale acquisition cost), or the list price of an asset, and net price (list price minus any payer contracting discounts): 
Payers

Most payers are concerned with the net price of an asset after contracting discounts are applied. How payers cover and manage the product directly depends on this.

 
The WAC price can be equally important – manufacturers need enoug
h gross-to-net flexibility to provide ample discounts to payers and PBMs. For PBMs, a low price alone won't cut it. Rebate discounts need to provide enough financial value to guarantee access and meet the needs of their downstream clients.

 
Physicians are influenced by payer utilization management policies and patient cost share. The net price of a drug impacts the coverage it receives, which shapes physicians' likelihood to prescribe that product.

 
Patients are most heavily influenced by the out-of-pocket cost to initially adopt a new therapy and to maintain adherence for as long as their physician prescribes.

 
NAVLIN by EVERSANA is uniquely positioned to address the challenges facing manufacturers developing pricing strategies by combining tailored primary research insights and analytic solutions to optimize pricing, contracting and access strategies across stakeholders.  
The NAVLIN Insights consulting group can support U.S. pricing and market access strategies by leveraging a robust panel of payer and physician experts for impactful primary market research. In addition to a leading payer panel, NAVLIN Price & Access Data provides an industry-leading product pricing database to provide insights into historical pricing decisions for relevant products and competitors. This provides a strong foundation to conduct a custom engagement that is part consulting and part modeling.  
Our structured approach combines primary research with modeling and advanced analytics to go beyond testing price points with payers and assess the downstream impact on physicians' prescription rates and patients' fill and adherence rates.
By bringing the results of this research together in a balanced model, the effects of different pricing on each group can be viewed simultaneously and used to determine an appropriate net price followed by the list price based on anticipated discounts. 
We begin by pressure testing net prices by engaging with our leading panel of payers, IDN and PBM stakeholders relevant to the manufacturer's brand. It is critical to understand how access may shift as net prices increase to find an optimal price threshold.  
The payer's response is modeled against downstream physicians and patient impacts. Net price will ultimately influence coverage and management in addition to patient cost share. This impacts physicians' likelihood to prescribe and patient's probability to adopt and adhere to a new therapy. 
A combination of physician primary research and targeted claims and coverage data analytics can identify the extent to which physician prescribing is impacted by payer coverage, and how tightly payers are able to shift prescribing and product volume toward advantaged products.  
Understanding patient out-of-pocket sensitivity is another critical consideration to effectively price a product.
As an example, let's consider a product with a WAC price of $1000. To achieve coverage, this product may require a net price of $700 (a 30% rebate contract to a payer). While patients now have coverage, the out-of-pocket amount a patient owes can still be prohibitive to access. For example, if a patient's cost share is a coinsurance rate of 20%, that is $200 out-of-pocket for the patient every time they refill. Despite the discount and available access, coinsurance which is based on WAC price remains high. This may cause the patient to never begin or to abandon the treatment over time. If the provider is aware of the high cost to the patient, they may prescribe a cheaper option. 
Our integrated pricing approach uses advanced analytics based on real-world data to accurately model out a patient's financial journey over time and forecast how price sensitivity will impact fill rates. This ensures that any pricing decision has also taken into account the effect on the downstream patient.  
Strong patient access requires a balance between pricing, contracting and copay assistance support.
By pulling any of these levers, manufacturers cut into gross-to-net to reduce patients' out-of-pocket costs. Our copay assistance optimization modeling and gross-to-net modeling finds the appropriate balance to allow each of these factors to work in harmony and inform effective strategy. 
NAVLIN Insights also provides consulting services and launch sequence optimization for global pricing that considers the individual dynamics of each country's market and the order in which a product enters those markets. For instance, certain countries reference the pricing of others when making decisions, and some markets have a timeframe for free pricing before negotiation. It is important to understand the dynamics and optimal sequence to launch for success, and to understand how pricing in one market may impact others. 
To learn more about how you can leverage NAVLIN by EVERSANA and our distinctive data and analytic capabilities, contact [email protected] to speak with one of our global price and market access experts. 
Author Team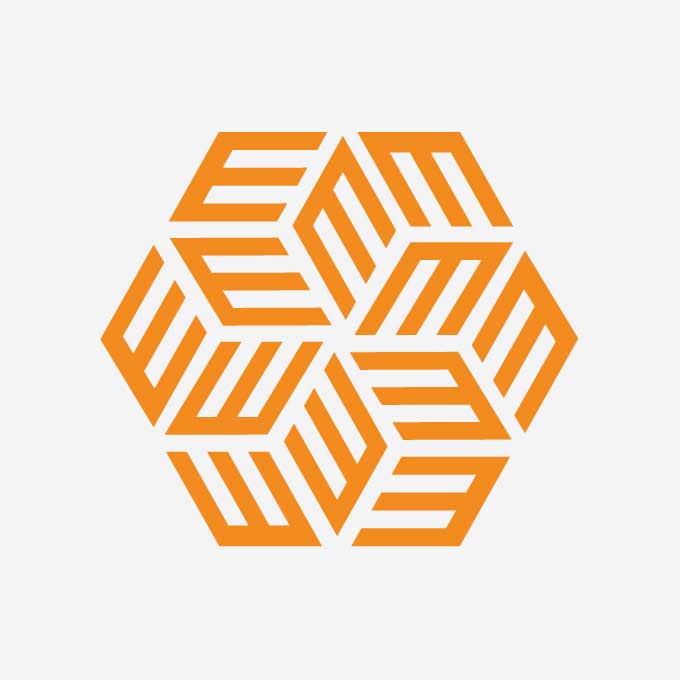 NAVLIN Insights gives you an advanced set of capabilities, frameworks, and methods. These are all derived from a robust stakeholder panel, providing critical answers to your specific payer marketing and market access questions. Learn…