Transforming Data into Action: 80+ million deidentified patient records. Rapid generation of evidence and value measurement.
The increasing availability of real-world data (RWD) and real-world evidence (RWE) is accelerating research advances and improving patient outcomes. EVERSANA RWD is linked in our proprietary ACTICS platform to provide a comprehensive view of the patient journey and treatment pathways. ACTICS offers longitudinal data on more than 280 million deidentified patients, including clinical depth on 80 million patients that can be used to develop and design comparative studies that measure clinical and economic outcomes. Securely integrate clinical trial data or seamlessly link claims data for a comprehensive view of the patient experience to drive your next best action.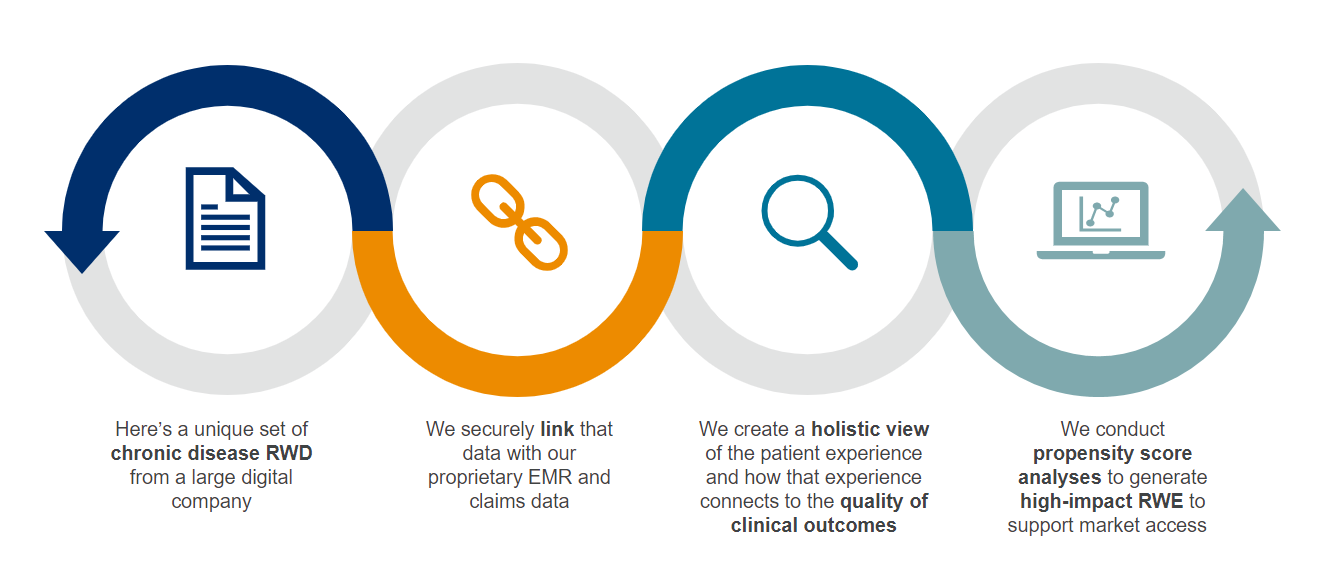 Delivering Value Across Therapeutic Areas
Today, we're helping clients accelerate study times and learn how therapies perform in real-world settings through the power of RWE, such as synthetic control comparisons. A step further, we leverage that analysis to support regulatory and HTA submissions around the globe.
We have a successful track record of supporting products and programs in an ever-expanding array of therapeutic areas. Our comprehensive data, technology and services solution brings the power of RWD to chronic disease research and evidence generation, specifically in immunology, cardiovascular/metabolic disease, neurology, respiratory and rare disease.

For detailed information on our RWD in key therapeutic areas, schedule a meeting with one of our experts.