Direct-to-Patient Dispensing Expedites Treatment Initiation
EVERSANA's specialty pharmacy and direct-to-patient dispensing services get therapies to patients quickly and effectively. Tailor your programs to best manage inventory, payer relationships, cash flow and wrap-around patient service needs. And in an industry where adherence is critical, our high-touch patient engagement and clinical nurse services provide proactive education and support to your patients and providers – all with the goal of increasing awareness and loyalty.
A New Model
EVERSANA's model expedites treatment initiation, keeps patients on therapy and enhances their overall experience.
Convenient direct-to-patient dispensing and administration keeps patients compliant, safe, and comfortable in their own home
Ongoing monitoring, education, and proactive outreach to refill and renew prescriptions promotes patient adherence
One point of contact for patients improves their ability to connect and share information, enhancing the overall patient experience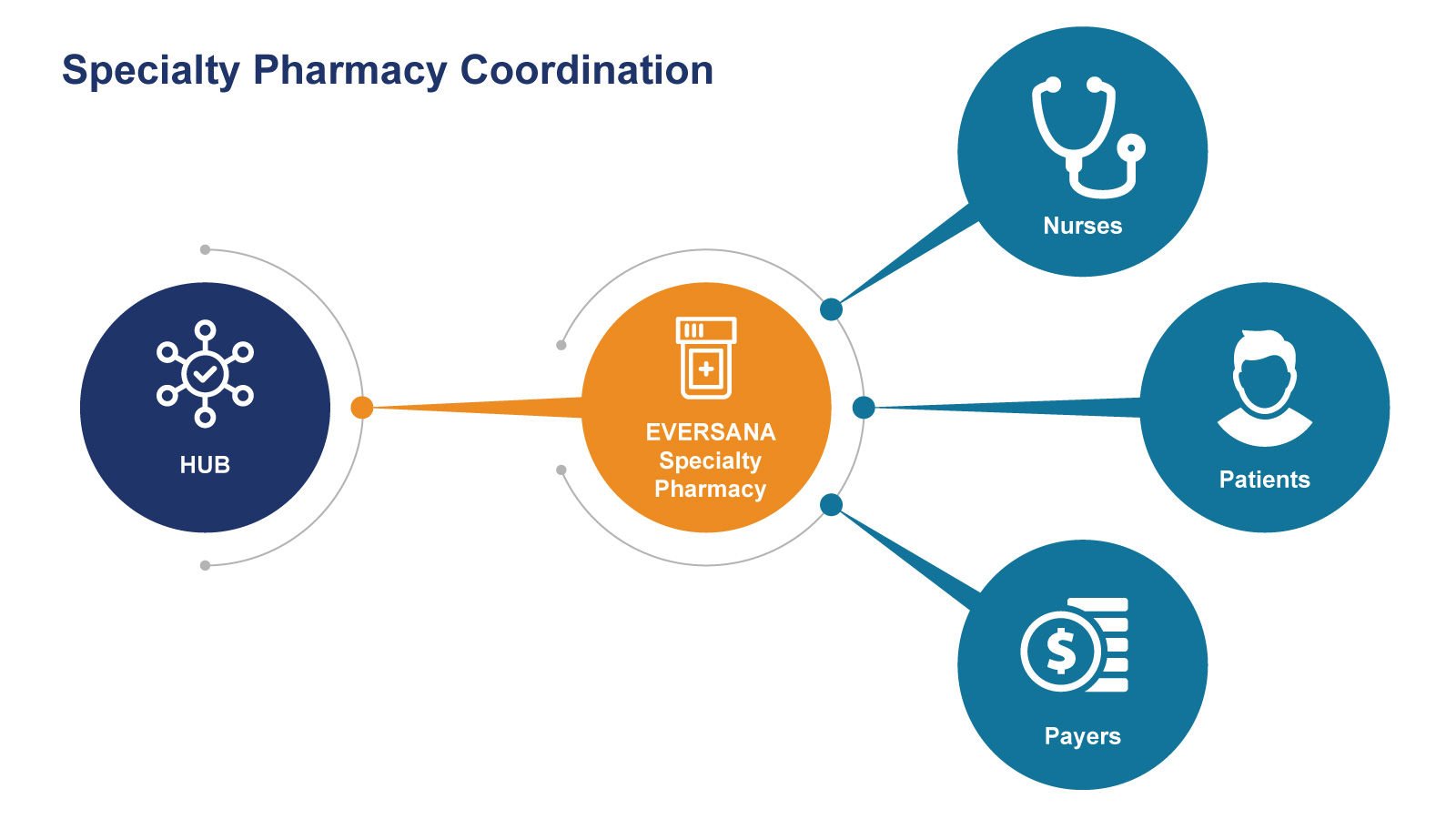 Schedule a meeting with an EVERSANA expert to learn how direct-to-patient dispensing can help you expedite treatment initiation.
---