Develop, Optimize & Customize Successful Approaches
There are multiple challenges to ensure patients start and stay on therapy. After a clinical decision has been made to provide a therapy option to a patient, a complicated process begins. 
Gaining optimal access involves taking into consideration multiple stakeholders, various partners throughout the process, competing or conflicting distribution points and constantly shifting market variables. 
Cost, availability, payer coverage, manufacturing challenges, type and size of distribution channels, programs to address coverage and affordability, and how the product will actually be used, all have to be considered during the decision-making process. 
Specialty Consulting Services Powered by Analytics and Insights
With a comprehensive suite of services, we develop strategies that optimize channel, trade, payer and patient services market access for biopharma products and medical devices.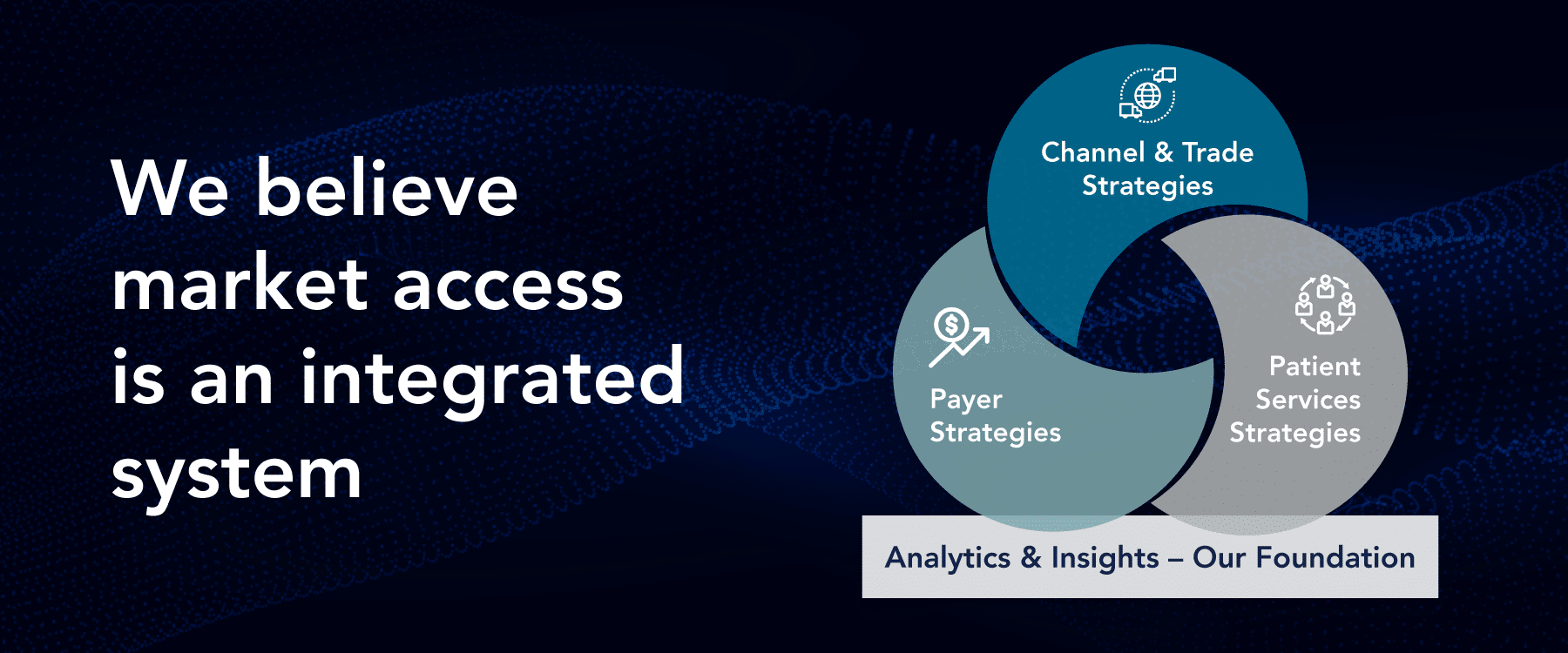 Each plan we develop directly addresses both potential and known critical barriers encountered throughout the entire product journey. And every strategy we develop is anchored in analytics and insights. Our consultants consider the needs of every company, product and patient, to ensure the end result will best serve the brand, as well as the client's goals and objectives.