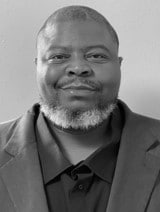 Marshall is a seasoned healthcare leader, with over 18 years of industry experience across pharmacy, client experience and commercial operations. His current role at EVERANA, plus prior leadership roles in client engagement, operations and managed care, lend to a wealth of client relationship and operations leadership experience.
As a leader for eight years in EVERSANA's Commercial Patient Services Group, Marshall is accountable for program delivery excellence and client delight. In addition, he is responsible for Patient Services Operations rare programs which include HUB, Specialty Pharmacy (SP), Home Health, Clinical Support and Access & Affordability Services for patients
In his previous roles, Marshall led large complex HUB, SP, Affordability and Clinical programs in therapeutic areas such as Oncology, Hepatitis C and Cardiovascular. His approach to leading successful programs is innovating fit for purpose solutions that are data driven to address the needs of patients and our ever-changing healthcare arena.
Marshall holds a Bachelor of Science in Business Administration in Management & Operations from the University of Missouri and is a  Certified Pharmacy Technician, Missouri Board of Pharmacy.