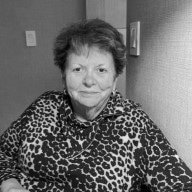 Joy Morrell, RN
Medical Strategy
Expertise:
Field Sales & Reimbursement, Medical Information & Pharmacovigilance, Patient Journey, Patient Services
A clinician by training, Joy is a visionary pharma and biotech industry leader. With over 30 years of business acumen, her background combines clinical and pharmaceutical biotech customer experience ranging in size and complexity.
Joy is the author and architect of the first medical and clinical outsourcing models in the U.S. and developed and launched one of the most successful nurse per-diem, or "pay as you go" flexible service models, which offered patients and caregivers training in multiple settings to provide a better pathway for patient access.
In addition, Joy served as a former leader in Public Health leading nationally recognized, state-wide programs in the care and treatment of mothers and children at risk. She designed and implemented "Fast to Response" services that aided in combating the spread of disease in a Meningitis outbreak.
Joy's consummate Business Development and Sales and Account Management skills led to the launch of over 300 clinical professional teams, call centers and  patient advocacy programs. She has also been responsible for the design and management of multi-million-dollar outsourcing business solutions for brands at all stages of the product life cycle. Joy holds significant success within the executive c-suite, performing true business development and gaining business partnerships and initiatives in a rapidly expanding outsourcing space.