Promoting Value to All Stakeholders
EVERSANA ENGAGE is a full-solution healthcare marketing agency uniquely designed to help pharmaceutical and biotechnology companies cohesively reach patients, providers and payers to enhance the patient experience and improve outcomes.
From access solutions to branded and unbranded campaigns, the agency offers a strong portfolio of agency services including: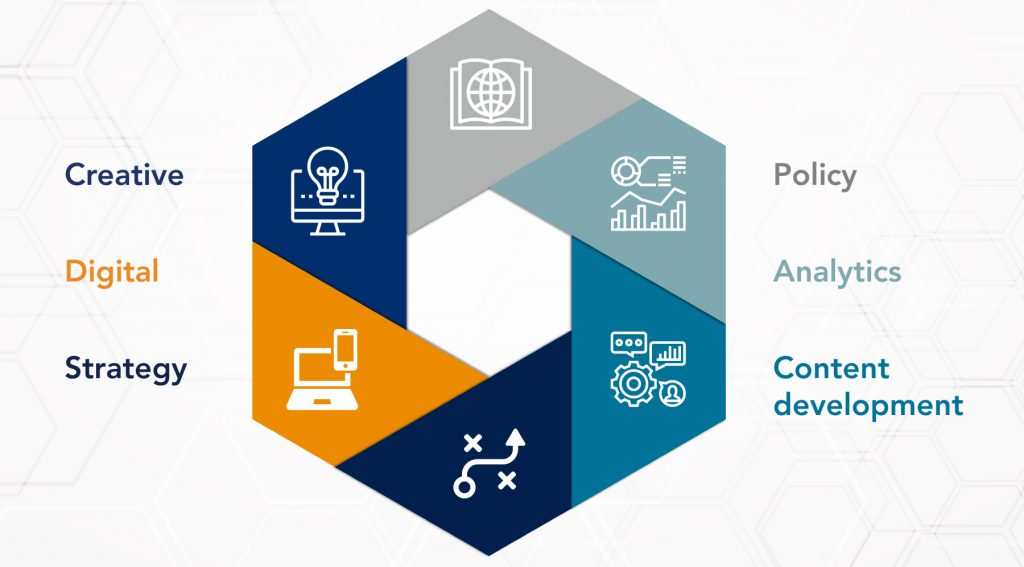 EVERSANA ENGAGE brings award-winning knowledge and creative expertise to its life sciences partners, including extensive experience in rare disease, specialty and oncology, as well as therapies targeted towards primary care.
A different approach
Our expertise has deep roots. We don't just talk the talk. We put it into words, actions, and results by using a 3-pronged approach focused on the needs of patients, healthcare professionals, and payers.