An interview with Navid Alipour, CEO of CureMatch, and Brian Abraham, Sr. Director, Market Access & Patient Services with EVERSANA
On January 1, CureMatch, a leader in precision medicine that has developed a unique analytical platform to solve the therapeutic complexity and match the best therapy options to the unique molecular makeup of a patient's cancer, announced that the American Medical Association (AMA) issued a new Current Procedural Terminology (CPT®) Category III code, which will be available for oncologists as of July 1, 2023, to submit reimbursement claims to insurers for using the platform in the fight against cancer.
This revolutionary platform is helping to further pave wider adoption for precision medicine.
What does it take to obtain such a code approval? How long is the process and what were the challenges the team faced? How does the Category III code impact the ability of providers to adopt and get reimbursed for the device? And what would the impact be on the treatment of cancer?
CureMatch turned to EVERSANA for the company's deep knowledge of payers, digital medicine, and the overall healthcare ecosystem.  We recently caught up with leaders from both teams on how this important milestone was achieved and what it means for the industry.
---
Navid Alipour, CEO, CureMatch
Tell us a bit about the problem you are trying to solve with CureMatch.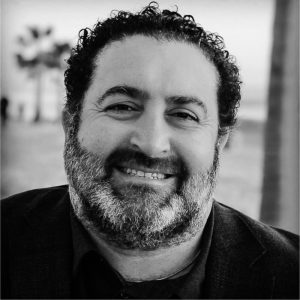 CureMatch launched in 2016 with a focus on personalized medicine and combination therapy in oncology. Our purpose really connects back to why we exist. We're a digital health company to help oncologists select cancer drugs that can be customized to patients based on their molecular tumor profile. We're a team of scientists, physicians, and digital innovators all focused on the same thing – leveraging the power of technology with a mission to help patients fight cancer more effectively.
The specific problem we are trying to solve is the limited accessibility of precision medicine to oncologists and their patients. Therapeutic and molecular testing complexity continues to grow, with millions of possible combinations of approved drugs that can be considered for cancer treatment. This is simply beyond human cognition for oncologists. CureMatch's evidence-based analysis is essentially a computerized molecular tumor board that solves for this problem and democratizes precision medicine by putting it within reach of any oncologist.
Why did you feel that CureMatch needs to have a CPT code?   
Oncologists are by nature driven to do everything they can to help patients battle this awful disease. And with the rise of precision medicine over the past decade, today more than ever these noted medical experts can make really focused approaches to treating tumor types like never before.
But there are hundreds of types of cancer, thousands of clinically important molecular biomarkers (DNA, RNA, protein and other types), and millions of possible drug combinations to consider. No oncologist can know it all to accurately qualify and quantify treatment options, especially combination therapies. So, we needed a way – using AI – to have a knowledge base and algorithms to provide this perspective in a succinct and interpretable way to help doctors. Thus, CureMatch was born.
But to achieve large-scale physician adoption and patient access, oncologists must be able to bill their time to insurance companies. And it isn't an easy task to get innovative software to be covered by insurance. Companies and provider advocates must go through a lengthy and detailed process for the American Medical Association (AMA) to approve new CPT codes, which are used by providers to track utilization and then bill insurance companies.
What were some of the challenges you faced along the way?
By far the biggest challenge was that it took us several years to generate and publish the quantity and quality of clinical data needed to build a compelling story for the AMA. Another difficulty was that, to convince AMA of the need for broad adoption, we must show initial adoption of our product.  Fortunately, we have a large and enthusiastic network of oncologists who are already using the CureMatch platform, and we were able to pull some of the leading minds in precision oncology into the process and have them tell their story. The rest of the process was mostly related to setting the strategy and executing on the mechanics, and the team at EVERSANA had this part covered for us.
How do you think this code will be used by the oncology community?
Our plan is to educate the clinicians and facilities about the new CPT code and request that they incorporate the code as part of their regular process in filing insurance claims. Even though many insurers do not reimburse for Category III codes, by showing that they are using the CureMatch procedure, providers demonstrate utilization of the procedure.
With continued and increased utilization, insurers will pay more attention to the procedure and begin to determine how they will value it (with our help). This increased utilization will also generate additional real-world data, which we hope the oncology community will use in developing literature on how CureMatch is used in precision medicine. These publications will also provide support for an eventual Category I CPT code, which the AMA does assign value to, making it a bit easier for providers to predict reimbursement.
In terms of patient care, how do you see the CureMatch technology fitting into clinical practice?
There has already been a substantial increase in the use of next-generation sequencing and other precision medicine tools in oncology. However, there is yet to be broad adoption of AI to support decision making in the space.
We believe that with sustained utilization and rigorous generation of evidence, the use of CureMatch will eventually become part of the Standard of Care for any oncology patient. As its use becomes more prevalent, we envision oncologists including the CureMatch process in practice guidelines, such as those issued by the National Comprehensive Cancer Network (NCCN) and the American Society of Clinical Oncology (ASCO). When this happens, more clinicians will see the benefit of the tool, and ultimately, will be able to help more patients. That's what really matters.
What does this milestone mean to the future of precision medicine therapies for cancer patients?
One hallmark of precision medicine is getting the right therapy to the right patient at the right time. That is exactly what using the CureMatch system helps oncologists do, by providing ranked information that the physician can use to make the best treatment choice with their patients.
I hope that in five years, CureMatch will be the "norm" at cancer centers, a digital concierge of sorts to help physicians find the right therapy to treat a patient's tumor type in a customized individual fashion.
When that day happens, it will mean that the tireless hours our team has spent in refining and optimizing the platform was worth it. There are many gaps in cancer care today. We hope that with CureMatch, families will know that their loved ones are getting the best treatment possible in their battle against cancer.
Brian Abraham, Sr. Director, Market Access & Patient Services, EVERSANA
As a company very active in digital health in EVERSANA, why did you think that CureMatch would have success in obtaining a CPT code?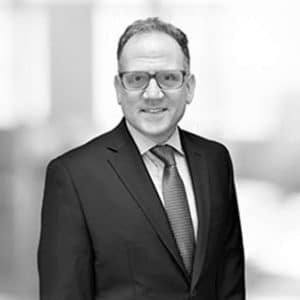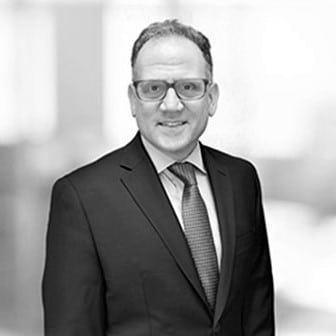 CureMatch sits at the intersection of precision oncology and digital health. Digital health is still relatively new, and reimbursement is probably the biggest challenge facing the sector as a whole. This is mainly because both compelling clinical data and evidence of adoption by providers are needed to get these codes, and many products in the space just aren't there yet. CureMatch had the right pieces in place to be able to tell the story.
At the same time, precision oncology has been maturing as a sector and we have been seeing increasing acceptance by oncologists and payers of NGS testing and awareness of the benefits of this field from patients. So CureMatch is entering this space at the right time with the next logical tool that will enable oncologists to widely understand and use precision oncology in their practices.
In addition, recent actions by the AMA have demonstrated that they recognize that digital health can be an important and integral part of patient care. Right now, many of the CPT codes that identify digital health products are Category III codes because they specifically describe emerging technologies that are building further evidence to support use of these products. We thought the CureMatch platform would fit very nicely into a Category III code.
What were the hurdles the team had to overcome?
We had to characterize the procedure so that it was acceptable to the CPT Editorial Panel, the group within the AMA that oversees the coding application process. The Panel consists of physicians and other clinicians who are not employees of the AMA, but who are dedicated to ensuring that medical services can be appropriately documented. We needed to make sure that they understood that the CureMatch procedure is not a diagnostic test, rather that it uses the information from Next Generation Sequencing diagnostic tests, along with other clinical information, to analyze and rank the information about potential drug interventions for cancer patients.
What does a Category III code mean for CureMatch, from a reimbursement standpoint? What does it mean generally?
Category III CPT codes are designed to identify and track emerging technologies as they build data that can later be used to support a Category I CPT code application. Being able to track the utilization of the CureMatch procedure while collecting and analyzing data that can then be published to demonstrate the clinical utility and positive outcomes of the procedure will be hugely beneficial to CureMatch. And, as more providers submit insurance claims with the Category III code, insurers will begin to see that the anticipated payments they will make for the procedure may be worth the investment in precision medicine that treats their members faster and more effectively than not using this procedure.
What do you recommend that companies with innovative technologies and products do to obtain reimbursement coding?
When companies contemplate their go-to-market strategies, they should think about what segment of the market will be using the product, whether and how the product will be prescribed, and who will pay for it. By looking at these areas, they can then determine the right reimbursement strategy, which will include coding, which is the language of reimbursement.
Some companies may ultimately not require a new code for their product, but they should go through the evaluation process to make that determination. EVERSANA is positioned to help them throughout this full evaluative process.
How long was the process?
From developing the application to the submission all the way through follow-up work, and even until the code becomes effective, generally this is a 12-18-month process. Sometimes it can go faster, but no one submission is the same. Turning to a team of experts who have done this before is vital to a successful outcome, based on our experiences.
How rewarding is it for you and the team at EVERSANA to see this recent approval?
Mostly, we are grateful that the CPT Editorial Panel recognized the need to document the use of this important oncology decision tool. We were very happy to work with CureMatch on getting this to the finish line, and to provide support to them.
To say it's rewarding to work with such a dedicated team is an understatement. We are experts in many aspects of commercialization, including regulatory and reimbursement. But we are also people, whose lives are impacted by disease like cancer.
To know that the work of our team may help more people receive higher quality care in the future is special. It's why we do what we do.
Author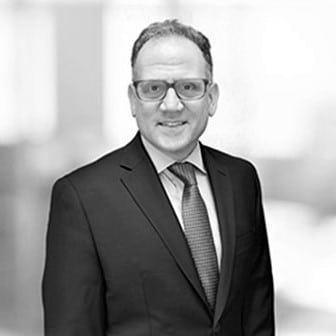 Brian Abraham, Director of Revenue Management Solutions at EVERSANA™, helps medical technology and biopharma companies develop and execute strategies around coding, coverage and payment for innovative medical technology products. He has 20 years of…