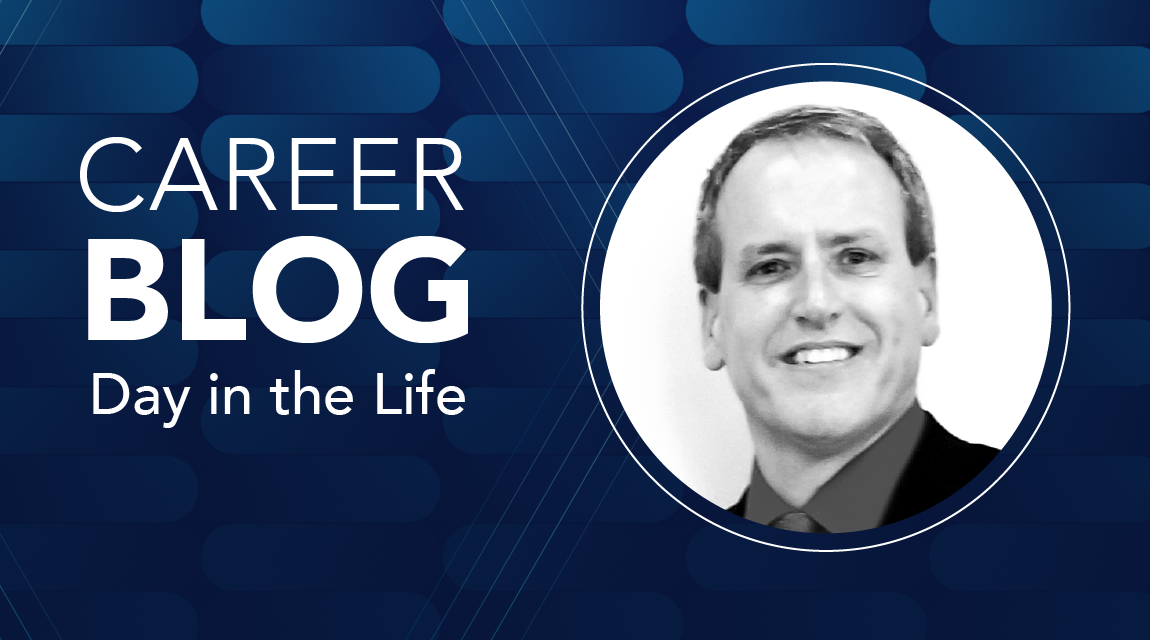 Meet

Bill Mattler

,

Manager, Specialty Pharmacy Warehouse Operations

on EVERSANA's Patient Services Team
Ever wondered what it takes to orchestrate seamless specialty pharmacy warehouse operations? Get up close and personal with Bill Mattler as he unravels the details of his dynamic role. From ensuring prompt deliveries to maintaining stringent quality standards, Bill does it all with finesse.   
And if you are interested in learning more about how EVERSANA's direct-to-patient dispensing capabilities combined with our high-touch patient engagement and clinical nurse services expedite speed to therapy and enhance the patient journey to increase brand awareness and loyalty, read on.  
---
How long have you been in the

Patient Services

industry? 
I've been in the patient services industry for 37 years now, and what a ride it's been. Through a friend's referral, I joined a small home healthcare company. Since then, I've been deeply involved in various aspects of pharmacy warehouse operations, from being on the front-lines stocking shelves to management.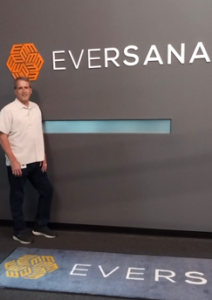 August 2023 markedmy 18-year anniversary being in this role and being a steward of pharmacy warehouse operations. It's challenging, it's unique, but I like it! 
How would you describe your job to someone who isn't in the field?

 
My role primarily involves overseeing the operations and management of a specialty pharmacy warehouse (think of a hyper-specialized drugstore) that stores and distributes medical supplies and equipment to healthcare facilities, patients who are receiving care at home and other medical professionals.   
What are your typical responsibilities and challenges —

what's

your average day like inside EVERSANA's specialty pharmacy warehouse?
Each day varies, but primarily I am charged with the steady running of EVERSANA's specialty pharmacy – the ordering, shipping, receiving, quality assurance, invoice processing, inventory control, returns, etc. We serve several clients who provide infusion therapies to patients, so timing is crucial! 

And because the life sciences are a highly regulated industry, we must always be operating at excellence levels as audits happen regularly. But it's a team sport that has led to our +99% inventory cycle count. There's a team of pharmacists here and others who ensure we're getting an A+ on our audit score cards. 
What do you find most fulfilling or rewarding about your role in specialty pharmacy warehouse operations

?  
The medical supplies and equipment we handle are often essential for diagnosing, treating and improving the quality of life for individuals facing rare and ultra-rare diseases. The opportunity to make a meaningful impact on healthcare and contribute to the greater good is what makes my role truly rewarding. 
---
Hear Bill Say It!
---
Holding life-saving medications in your hands that are worth hundreds, if not thousands, of U.S. dollars per bottle…it certainly puts things in perspective. I can confidently say that I am directly contributing to the well-being and care of patients.  
What advice do you have for people interested in getting into specialty pharmacy warehouse operations, or

in

Patient Services

in general

? 

 
For those of us in service to healthcare, the support we provide is necessary to ensure those who are healthcare practitioners have what they need in order to make the biggest impact for patients.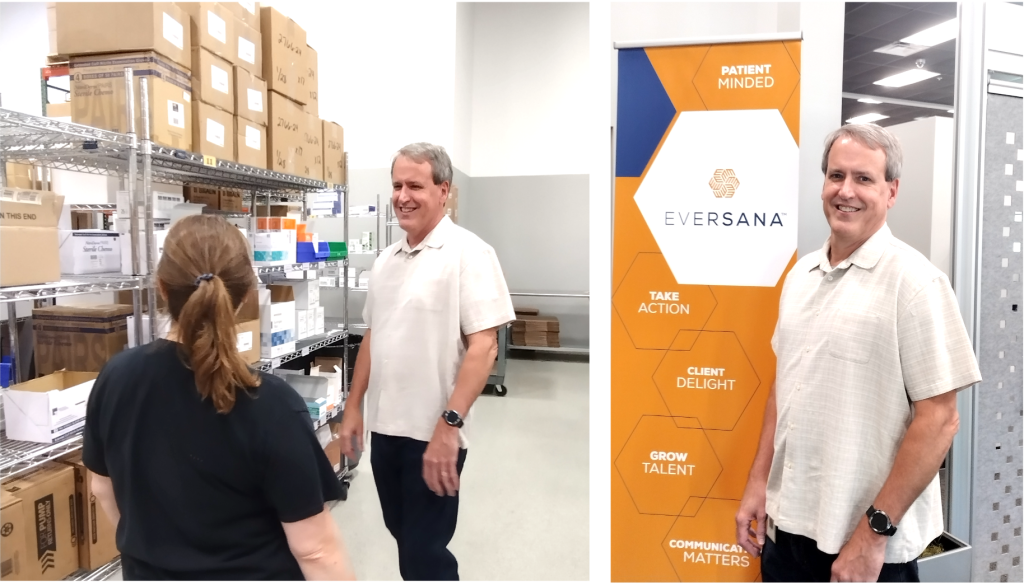 I'll be honest – attention to detail is vital. Luckily, I'm a fastidious sort of person already. You should see my garage – not a thing out of place! But beyond the organization and detail-oriented traits, communication is key. I need to know and tell others where inventory levels are sitting and if additional paperwork needs to be completed.  
Why did you choose to pursue a career with EVERSANA

?  
I've stayed with EVERSANA and in this role because I'm passionate about what I do. I've constantly been impressed by our PATIENT MINDED approach, cutting-edge technology solutions and comprehensive range of services that make a difference in patients' lives, even right behind the pharmacy warehouse doors! 
Interested in joining the EVERSANA team?
Share this blog on LinkedIn and Twitter!