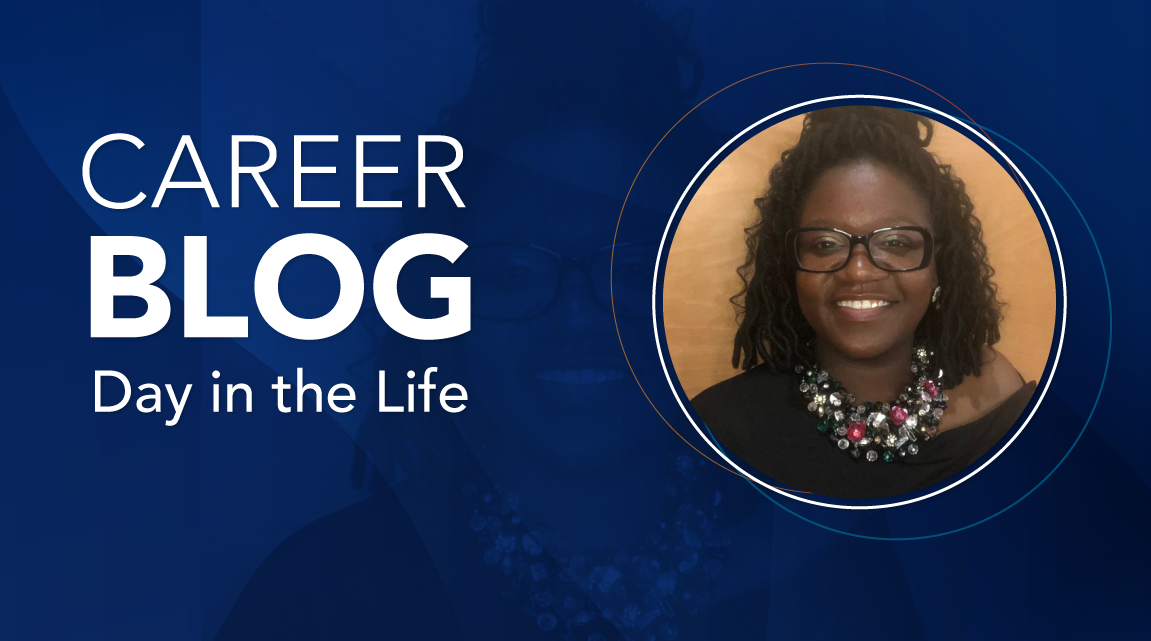 Meet Mary Harbin, Supervisor, Program Management on EVERSANA's Patient Services Team
In the dynamic landscape of healthcare, dedicated individuals work tirelessly behind the scenes to ensure patients receive the best care possible. Mary Harbin, Supervisor, Program Management at EVERSANA, is one such individual. With a career spanning over 15 years in the patient services industry, Mary has made a lasting impact on countless lives.
Interested in learning more about EVERSANA's patient-first affordability and assistance programs? Discover how our fully optimized and outcomes-based programs break down affordability barriers for patients to access the treatments they need. Learn more here! 
---
How long have you been in the Patient Services industry?  How has your career grown?
I have had the privilege of being a part of the Patient Services industry for over 15 years. It has been a remarkable journey, starting in 2008 when I joined EVERSANA. Over the years, I have grown both personally and professionally, taking on various roles.  
My knowledge base is quite extensive now!  
From coordinating prescription renewals and deliveries to prior authorizations and appeals, I've dabbled in various sectors. Each position has allowed me to make a positive impact on patient care and support. Now, I'm back in the reimbursement side and loving every second.  
How would you describe your job to someone who isn't in the field?
As a Supervisor, Program Management, my primary responsibility is to ensure that patients receive the highest level of care and support possible. I serve as a dedicated advocate for patients, working closely with them and their healthcare providers to navigate the complex landscape of insurance coverage and streamline access to crucial medications. My role is all about delivering patient-centered care, offering support and being a compassionate resource for patients and their families. 
And let me say, everything comes into focus when interacting with patients face to face.  
At a recent conference, I was able to meet several patients that I had emailed or called. There were smiles, tears and hugs – every moment will stay with me forever. To be in the presence of a person that has a rare disease, and each day is a struggle to survive, makes this not a job, but a calling.  
I'm here to give them some peace of mind that this newfound lifestyle is manageable.  
---
Hear Mary Say It!
---
What are your career's typical responsibilities and challenges — what's your average day like?
A typical day in my role is incredibly fulfilling and diverse. I oversee the management and coordination of a client's patient reimbursement programs, including prior authorizations, verifying insurance coverage and addressing any changes or challenges that may arise.  
My goal is a seamless experience for the client and patient.  
One of the challenges I often encounter is the need for effective communication and coordination among multiple stakeholders. It's not easy to ensure that patients have a comprehensive understanding of their treatment plans and insurance coverage, but EVERSANA is here for the challenge!  
What do you find most fulfilling or rewarding about your career?
The most fulfilling aspect of my role is knowing that I am making a tangible difference in the lives of patients. Being able to provide support and reassurance during what can be a challenging time for them is incredibly rewarding.  
When I witness the gratitude and relief in their voices, it reminds me of the significance of the work we do. Patient satisfaction and well-being are at the core of my motivation, and I find great fulfillment in helping patients navigate their healthcare journeys with confidence. 
What advice do you have for people interested in getting into a career like yours, or in Patient Services in general?
My advice would be to have a genuine passion for people and a strong sense of empathy. This industry requires individuals who are dedicated to advocating for patients, listening to their concerns and providing the support they need.  
Having thick skin and the ability to handle challenging situations with compassion is crucial, too. But, if you have an empathetic heart and enjoy being that "go-to" person to resolve issues, then this could be a great role for you. 
Why did you choose to pursue a career with EVERSANA?
EVERSANA has an unwavering commitment to patient-centric care and its dedication to making a meaningful impact in the healthcare industry. From the moment I joined the company, I was inspired by the culture of compassion and excellence that permeated every phone call and meeting.  
Our ability to deliver white glove service to clients and their patients sets us apart. It's my duty to make sure patients are aware of not just the bill headed their way, but also the new information, their options and the process. Being a patient advocate means I speak up for them when they can't speak up for themselves. 
---
Hear Mary Say It!
---
Interested in joining the EVERSANA team?