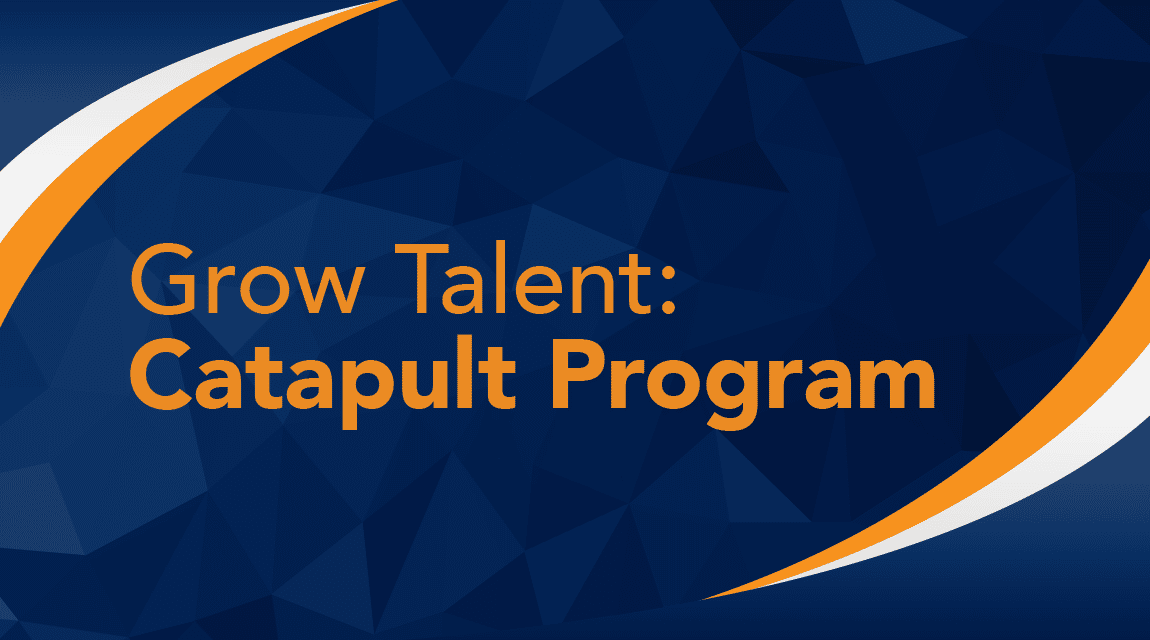 A key EVERSANA Cultural Belief is to Grow Talent, meaning individuals take responsibility for their own professional development while investing in the learning of their colleagues.  
EVERSANA's Catapult Program is a development series for ALL employees to build their foundational management skills. New groups launch regularly as a cohort, building trust and relationships across the organization. The series is 100% virtual with a minimal time investment of 1.5 hours per month. The highly interactive program places a strong emphasis on cultural alignment and stresses cross-functional collaboration. Flexibility is baked into the program, with multiple one-hour live options, independent pre-work and the ability to watch recorded sessions if an individual is pulled away for client responsibilities.  
Peter Prufer, Director, Talent Experience says the focus is to keep the logistics as simple as possible for EVERSANA leaders who already have busy calendars. "We try to apply one new principle each month. The Talent Experience team gives suggestions, but leaders are free to focus on what they choose each month." 
So far, more than 300 leaders have participated in the Catapult Program!  
Alison Long, Director of Nursing, encouraged one of her aspiring leaders, Lindsey Sichak, Clinical Nurse Coordinator, to participate in Catapult after seeing her step up for a recent challenging project. Long says one of her goals is to make each of her team members grow in any way they want. "I am constantly searching for strengths and educational opportunities. Lindsey is assertive, a wonderful communicator and is very well respected by the team," says Long.  
Enrolled in the Fall 2022 program, Sichak has been actively engaged and excited for every class. "Being recently promoted into a leadership position brought excitement, but also concerns that I didn't have the tools to be an effective leader.  I am very appreciative that EVERSANA offers the CATAPULT program.  It has been incredibly helpful in navigating this new role." 
Leader feedback has been incredible thus far. "Specifically, leaders have been praising how we take the theoretical and make it actionable without judgment," says Prufer. Meeting developing leaders where they are in their management journey is key.  
Interested in joining the EVERSANA team and accelerating your career to the next level?

See all open positions HERE.