Global healthcare and life sciences innovation continues to surge at an unprecedented rate, and government entities worldwide are trying to keep up. 
Price transparency and treatment affordability remain at the top of the list for legislative concern. For instance, United States Senator Jeff Merkley (D-OR) and Representative Peter Welch (D-VT) have introduced the End Price Gouging for Medications Act, which would ensure Americans pay no more for prescription drugs than the median price found among 11 reference countries. United States Representatives David B. McKinley (R-WV) and Annie Kuster (D-NH) have also reintroduced the Ensuring Access to Lower-Cost Medicines for Seniors Act, which aims to leverage generic drugs to help Medicare beneficiaries with affordability. 
Additionally, health authorities from Argentina, Brazil, Bolivia, Paraguay and Uruguay recently convened for a meeting of Mercosur's Intergovernmental Commission on Drug Policies to discuss price transparency, access to drugs for neglected diseases, and the prosecution of specialty and high-priced medicines. 
Health technology assessments (HTAs) also remain a global priority as the United Kingdom and European Union focus on implementing real-world evidence into healthcare decision-making. Germany passed the GVWG Law to help ensure quality and transparency with increased development of digital patient surveys. 
Still, amid all of the innovation, countries are still fighting COVID-19. While South Korea has authorized Johnson & Johnson's COVID-19 vaccine for adults 18 and up, Brazil has granted temporary authorization for emergency use to Johnson & Johnson's vaccine. 
Read the latest Pricentric ONE by EVERSANA ™ newsletter for more on global pricing trends and happenings. Here are the top stories this month:  
Pricentric INSIGHT: NICE's 5-year Strategy Focuses on "Flexible" and "Innovative" Methods 
The strategy aims to keep ahead of the challenges of a rapidly changing healthcare landscape, allowing NICE to evolve from producing full guidelines to adopting a more modular, "living" style of recommendation, allowing rapid updates that incorporate the latest evidence to reach healthcare professionals faster than ever before. 
Pricentric INSIGHT: How the New GVWG Law Could Change Healthcare in Germany 
Health Technology Assessment (HTA) bodies are under increasing scrutiny to control healthcare expenditures and enhance the sustainability of healthcare systems, as pressure on healthcare budgets continues to increase due to various factors such as aging populations and innovative therapies. 
Pricentric INSIGHT: FDA's ODAC Decides Fate of Recently Withdrawn PD-1, PD-L1 Inhibitors 
The United States Food and Drug Administration's (FDA) Oncologic Drugs Advisory Committee has been reviewing six indications in breast, urothelial, gastric and hepatocellular cancers that were granted accelerated approval but have since reported confirmatory trial results that have no verified clinical benefit.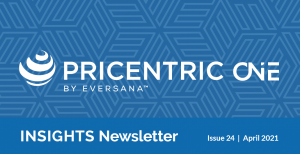 Download the full newsletter here! 
Learn more about Pricentric  and our Global Pricing Solutions! 
Contact us with your questions and global pricing needs, and an expert will follow up shortly. 
Author Team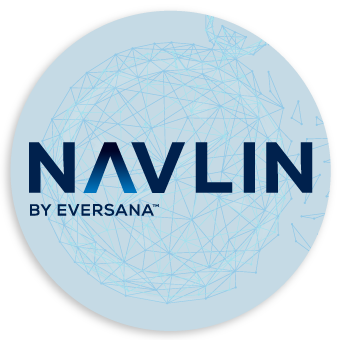 NAVLIN Price & Access Data is a powerful competitor intelligence tool that provides near real-time updates to drug price (list / net), reimbursement, tender and cost of treatment information at the indication level. Our…