Delivering Value Across Canadian Markets and Globally
Canada is the world's 10th largest pharmaceutical market and home to some of the highest per capita healthcare spending on the globe. However, the path to product commercialization in Canada can be complex and challenging. That's why EVERSANA provides a unique set of offerings tailored to support our global clients as they navigate Canada's pharmaceutical landscape.
By leveraging our expert, on-the-ground, management advisory team, we support our global clients on their path to successful product commercialization in Canada. EVERSANA is uniquely positioned to enable both emerging and established healthcare companies to identify the smartest strategies for success in this lucrative Canadian market.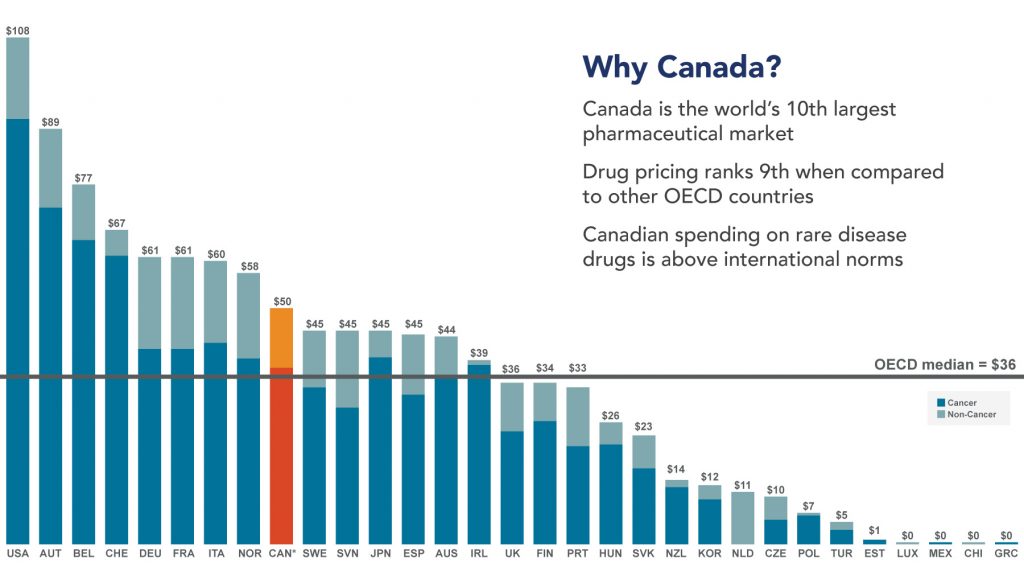 No matter which market you are targeting, our experts can guide your treatment's journey through regulatory hurdles and into the hands of the patients who urgently need it – faster.