Market Complexities Call for an Integrated Approach to Pharmacovigilance
The increasingly complex pharmaceutical market is causing two significant challenges for manufacturers executing pharmacovigilance activities:
Vendor Overload – Brands traditionally use multiple vendors to launch new therapies and provide patient support, but this proves inefficient. Brands now require tailored solutions for accessibility, promotion, affordability, adherence, and product delivery.
Surmounting Cost, Quality, and Timeline Challenges – AE surges, global expansion, shifting regulations, and accelerated timelines raise operational costs and quality concerns.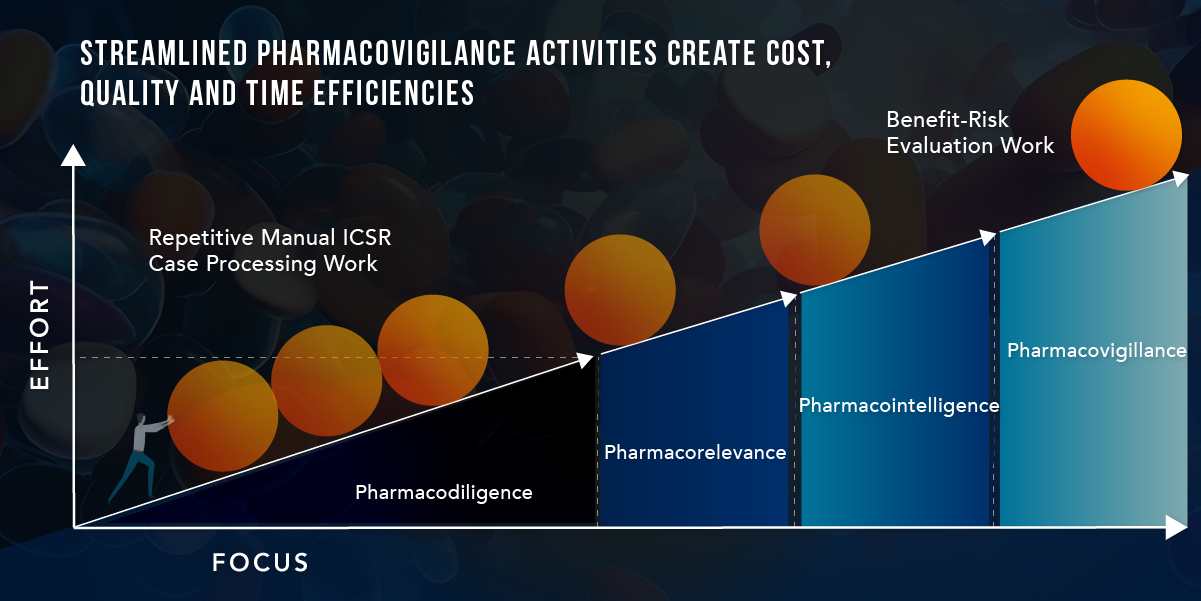 EVERSANA Integrated Pharmacovigilance Solution
EVERSANA's Integrated Pharmacovigilance Solution offers a streamlined, cost-effective approach that ensures compliance, by delivering fully processed adverse event cases, and effective use of your product throughout its life cycle. Our solution combines human interaction and AI technology to provide meticulously processed adverse event data that meets all regulatory requirements while expediting case processing to five days and reducing costs per case by 50%. This empowers brands to focus their efforts on what matters most: monitoring the benefit-risk profile and ensuring patient safety.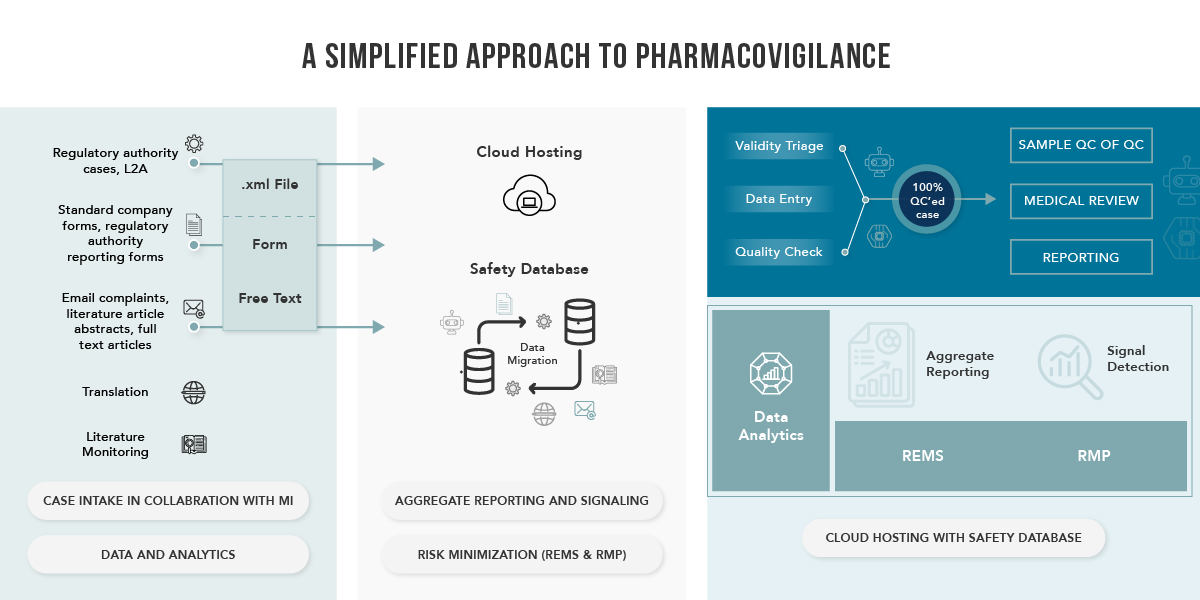 Transforming Drug Safety Automation
Through the integration of technology and automation within a robust regulatory framework, we expedite data processing, facilitating proactive decision-making in product safety. Our technology infusion introduces real-time predictive intelligence into our pharmacovigilance services, allowing us to efficiently process and analyze safety data. Additionally, we can predict critical signals and risk factors, pinpoint safety concerns, and offer recommendations for optimizing product utilization to enhance patient outcomes.