The healthcare sector continued the digitization evolution in 2022. Among the many product launches and technological advances, a recent report from AMA showed that 93% of physicians now see digital health tools as advantageous to patient care and that adoption of telemedicine, remote monitoring, clinical decision support, and patient engagement tools are on the rise. Likewise, pharma companies are increasingly adopting digital companion apps for drugs and pursuing regulated software such as standalone digital therapeutics. And reimbursement for digital health continues to advance in the U.S. and Europe and is beginning to emerge in the Asia Pacific region.
As digital health has been maturing, the FDA continues to adapt, helping to create and update frameworks to regulate software as a medical device, wearables, virtual reality, and other innovative software-enabled tools, while also clarifying which software is not subject to regulatory oversight. FDA was active in digital health in 2022, and in case you missed it, we provide the key developments from the Agency over the past year and predictions on what to expect in 2023.
2022 FDA Digital Health Round-Up:
Digital Health Center of Excellence: The past 12 months saw the departure of Bakul Patel, the longtime Director of Digital Health at CDRH, and Brendan O'Leary filling in as acting director. Through this transition, the Digital Health Center of Excellence spent considerable efforts to clarify its strategic priorities and programs, introducing a new Knowledge Hub, creating a new Digital Health Policy Navigator to help manufacturers determine the regulatory status of their digital health tools, standardizing digital health terminology, clarifying how organizations and individuals can join their Digital Health Network of Experts, and releasing several new final and draft guidances, most of which are described below.
Digital Health Pre-Certification Program: FDA announced the end of the Pre-Cert program, which would have provided a regulatory process that matched the faster pace of development and update cycles of software as a medical device. The move was the result of both political challenges – essentially because the Agency acknowledged that it lacked the statutory authority to create a new model – and implementation challenges, in which it was hard to create a standard process for so many types of organizations. Although the program ultimately did not succeed, meaningful lessons were learned that are expected to influence future regulatory actions by the Agency.
Clinical Decision Support Software: FDA issued a final guidance document to clarify the Agency's approach to regulating CDS software functions. The document outlines FDA's more strict interpretation of regulatory oversight of CDS software than the earlier draft version of the guidance, and as a result, has received considerable pushback from industry. Substantial changes include a narrowing of types of "medical information" that can be used in CDS software; restrictions on CDS outputs that require a time-critical response by the HCP; favoring of CDS outputs that include lists of options for the HCP over output with a single directive; clarification on how CDRH defines "health care professional" (finally!); and, many new examples of CDS software functions that are regulated, unregulated, or under enforcement discretion.
Policy for Device Software Functions and Mobile Medical Applications: FDA finalized a guidance document that helps manufacturers understand FDA's thinking on regulatory oversight of specific software functions and intended uses of mobile medical applications. Changes from the draft guidance are minor, and mainly reflect FDA's updated interpretation of aspects of CDS software.
Medical Device Data Systems: FDA provided a final guidance that slightly updates the definitions of "Non-Device MDDS" and "Device MDDS" along with some restructuring of the earlier guidance document. Non-Device MDDS is defined as software functions solely intended to transfer, store, convert formats, or display medical data and results, and Device MDDS is defined as hardware intended to transfer, store, convert formats, or display medical device data. As before, the former is not subject to FDA regulatory oversight and the latter are medical devices but are under enforcement discretion. Some additional updates were made in light of the updates to the CDS software guidance that focus on time-critical outputs.
Computer-Assisted Detection Devices: FDA issued two final guidance documents directed at CAD technology, which are computerized systems using AI to identify, mark, highlight, or direct attention to portions of radiological images. One guidance document updates a 2012 draft guidance on 510(k) submission requirements, and the other updates a 2020 draft guidance on clinical performance assessment. Changes are minor. As before, the scope is limited to detection software, but both guidance documents can also be instructive for developers creating AI software intended to triage radiological images or help radiologists to diagnose disease.
Cybersecurity: This new draft guidance builds upon earlier draft guidance on cybersecurity that was published in 2018. This guidance will impact manufacturers not only in their premarket submissions but also by requiring them to bring cybersecurity into their Design Control processes and into the Quality Management System. The draft guidance also expands expectations around risk management and focuses heavily on the use of a "Threat Model" as part of risk management for cybersecurity.
Augmented Reality and Virtual Reality: FDA held a webinar and published an associated executive summary for the Patient Engagement Advisory Committee for Augmented Reality and Virtual Reality Medical Devices. The executive summary provides various insights and describes how FDA intends to regulate AR and VR technologies, with considerations for premarket evaluations, benefits and risks, human factors testing, and post market oversight. Common risk factors are discussed that have also appeared in recent De Novo summaries of VR devices, such as cyber sickness, falls and injuries, seizures, and addiction to the technology itself. FDA also launched a resource page that summarizes some of the above findings and lists over 500 cleared medical devices that utilize AR or VR technologies, with augmented reality having a very broad definition.
Artificial Intelligence and Machine Learning (AI/ML): FDA launched a resource page that accompanies an earlier action plan on AI/ML and provides further conversation on the advances of AI/ML technologies, along with a newly updated listing of over 500 AI/ML-enabled devices. Unfortunately, much of the action plan is not yet actionable, and FDA has not settled on important factors such as a change control plan for post market changes to AI/ML software or the approach to mitigate the impact of bias in AI tools.
What to Expect in 2023?
So what should we expect to see from the Agency that is relevant to Digital Health in 2023? How about the following:
Transition Plan for Digital Health Devices under COVID Enforcement Discretion: In early 2020, FDA put several low-risk digital health technologies under enforcement discretion to increase access during the COVID-19 public health emergency. This included digital therapeutics treating psychiatric conditions, CAD software for diagnosis and treatment monitoring of lung disease, remote digital pathology devices that could be used by pathologists at home, and some remote patient monitoring devices for COVID patients. A preliminary 6 month transition plan was announced in late 2021, and this plan should (finally) be finalized in 2023. Devices currently on market under this enforcement discretion will likely need to submit a 510(k) during the transition period.
Breakthrough Devices: In October, FDA proposed updates to its Breakthrough Device Designation criteria, specifically to prioritize devices that improve access to underserved populations and reduce health disparities. This is highly relevant to digital health, as many digital products are remote tools that can improve access to care. FDA is expected to finalize this guidance in 2023. If improved access is included as a consideration for criterion 1 (the only criterion that is important), we should expect to see even more digital therapeutics, digital diagnostic aids, and remote monitoring devices granted breakthrough designation in years to come.
Artificial Intelligence and Machine Learning (AI/ML): FDA is working on a change control plan for marketing submissions of AI/ML devices. Let's hope that they can release the draft guidance in 2023!
Software Documentation for Premarket Submissions: In late 2021, FDA released draft guidance identifying the software information necessary for evaluating the safety and effectiveness of a device in a premarket submission (510(k), De Novo, PMA, etc.). The main proposed change was to the framework for the type and amount of software documentation needed in premarket submissions, from the longstanding three-tier Minor/Moderate/Major Level of Concern framework to a simpler Basic/Enhanced Documentation Level framework. The draft guidance provides an example of architecture diagramming, providing an indication of FDA's expectations for software architecture inclusive of SOUP (software of unknown providence) modules. This guidance also modernizes documentation concepts by mentioning IEC 62304 for software lifecycle processes and discusses documents related to cybersecurity and off-the-shelf software. The draft guidance is expected to be finalized in 2023 and would bring documentation requirements up to current standards while addressing the key concepts of cybersecurity, 62304, and architecture diagramming.
Cybersecurity: FDA is expected to finalize the above-referenced Cybersecurity draft guidance document.
Devices Targeting Opioid Use Disorder: FDA has stated that they hope to release draft guidance in 2023 that would clarify clinical requirements for medical devices that target OUD. With so many digital OUD products under development and so much funding out there for OUD, we should expect this one to have considerable interest from the digital health community. It is not clear, however, if the focus will be on therapeutic or diagnostic studies or both.
What about Europe?
While this post is focused on the U.S. FDA, we would be remiss to fail to mention that EU member states voted unanimously in December 2022 to postpone implementation dates for the medical device regulation (Regulation (EU) 2017/745). The European Commission has proposed extending the transition period because the Commission determined the ambitious transitional deadlines currently set out in Article 120 of the MDR as unrealistic. The new approach will allow more time for notified bodies to be approved (currently, 36 NBs are approved with another 26 designations underway), while staggering implementation dates will ensure medical devices can remain on the market during the transition period.
The proposed extension calls for Class IIb devices (which include many digital health products) and Class III devices to be delayed until 2027 and Class IIa and I devices to be delayed until 2028. While this may seem like great news for manufacturers, there remains uncertainty around the new timelines and what's next. The impact of the MDR transition delays and uncertainty was highlighted when the Swiss government announced that it would accept FDA-approved medical devices in order to expedite the time to market. Hopefully, 2023 sees the approval of the MDR transition period extension (with clarification on "MDR readiness"), designation of more notified bodies, and attention by the EC on IVDR implementation that the current extension does not address the In Vitro Diagnostic Regulation.
Author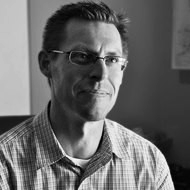 Kory is a Regulatory Affairs Associate Director with extensive experience in Software as a Medical Device and Software Development Life Cycle. Kory has 20+ years of experience in business and technology operations and 9…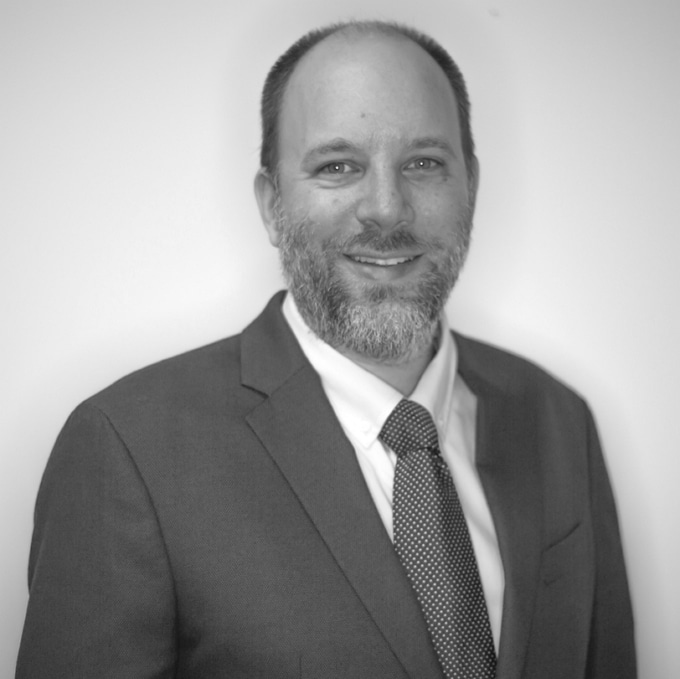 Marty is an innovator at the cross-section of product development and regulatory affairs in the medical device and digital medicine sectors. In recent years, he led the effort to obtain the first ever breakthrough…