Discover the groundbreaking strategy that could redefine pharmaceutical launches and propel your product's success across North America. In the realm of pharmaceutical launches, a paradigm shift is underway, challenging the conventional sequential approach and calling for a bolder strategy that reaps unparalleled benefits. "Unlocking Your Full North American Potential: Coordinating Launches in The U.S. and Canada" presents a revolutionary perspective on launch synchronization, dispelling myths and highlighting the untapped potential of a united North American launch.
Authored by industry thought leaders Deborah Brown, Ryan H. Brown, Kerem Can Alp, Adam Hardy, and Charles Pirraglia, this paper unveils the transformative potential of parallel launches in the U.S. and Canada. Departing from the tradition of staggered rollouts, this novel strategy maximizes market exposure, harnesses cross-border efficiencies, and offers a seamless stepping stone to international expansion. The paper delves into the strategic considerations, shared synergies, and operational intricacies of such a launch, emphasizing the importance of a capable partner like EVERSANA to navigate this uncharted territory successfully.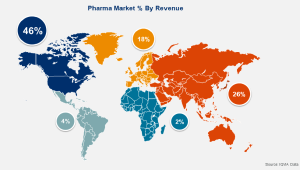 Unlock the power of a coordinated North American launch and set your pharmaceutical product on a trajectory toward unmatched revenue potential. Download the full paper to uncover the visionary insights and tactical expertise that can reshape your launch strategy and drive unprecedented success in the dynamic landscape of pharmaceutical commercialization.
Complete the form below to download the full paper.
Author