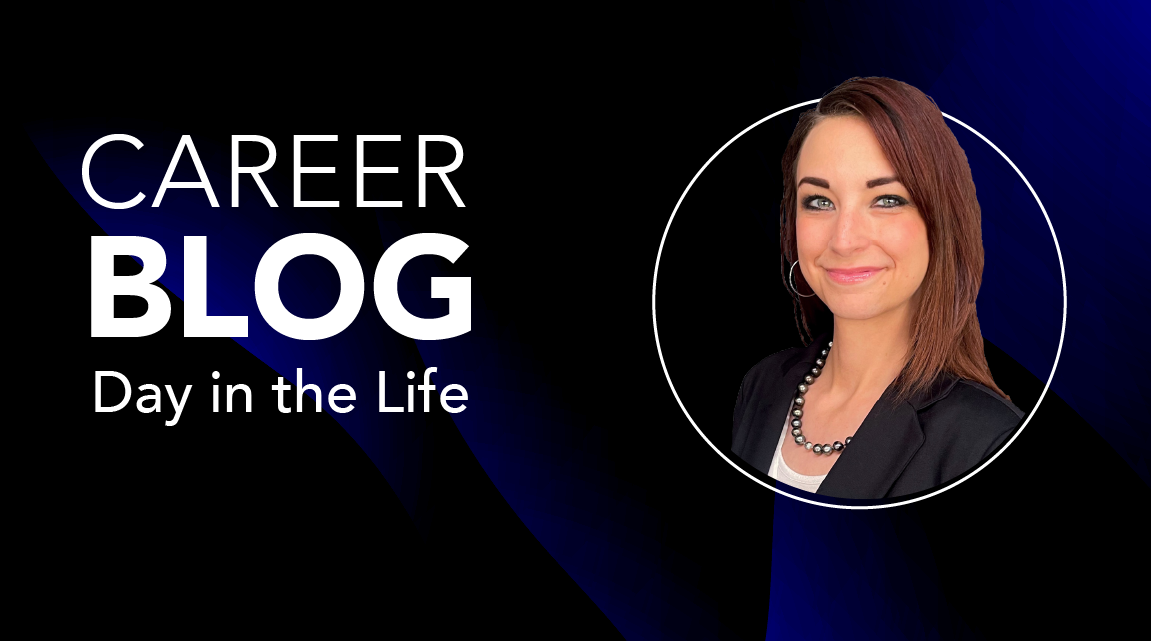 Meet Crystal Merklin, Global Logistics Manager 
EVERSANA offers pharmaceutical manufacturers global channel management & 3PL solutions to ensure clients have agile, innovative distribution models. Rather than committing to convoluted, costly distribution models, partnering with EVERSANA helps to increase flexibility and efficiency while ensuring life-altering therapies reach patients on time and within budget. Learn more today. 
---
How long have you been in the logistics industry?  
I have +15 years of experience working in transportation logistics. Those in the field joke that it's either in your bloodline – aka your family works in transit – or you stumble into it. I was the latter! What started as a data entry role within less than truckload (LTL) transportation, turned into a career of scrupulous attention to fine details, tracking data and supply chain logistics. 
How would you describe your job to someone who isn't in the field? 
I help arrange the transportation of therapies from one country to another, all the while accommodating various, changeable factors – weather, traffic, politics, customs, governmental regulation bodies like the U.S. Food and Drug Administration (FDA), etc. My world is far more complex than simply listing an address. There can be large consequences to filling out incorrect information. A maze of pathways exists at each step of a shipment's journey and it's my job to foresee as much as possible, meticulously prepare for the possibilities and educate stakeholders along the way about how the global supply chain is affecting the shipment.  
What are your typical responsibilities and challenges — what's your average day like? 
I craft logistics pathways for therapies, mostly into the U.S. My day is spent making sure there are no- or minimal- bumps along the way for our clients as well as our freight forwarders who then provide this information directly to the air and steamship lines. I stay in tune with each shipment to ensure our clients are set up for success by working with our partners closely and monitoring that U.S. Customs and Border Protection (CBP) as well as FDA clearance happens timely. Working with the governmental bodies is a lengthy process, so we stay in close communication with those agencies and respond quickly when called upon. 
Occasionally, I am provided the opportunity to attend conferences like the Trans-Pacific Maritime (TPM) conference. This strengthens EVERSANA's business relationships and allows me to stay informed of developments that may impact our clients.  
What do you find most fulfilling or rewarding about your role?   
This role lets me overlay both of my passions – 3PL logistics and improving the realities of people living with rare diseases.  
I was introduced to the world of rare disease, or more aptly 'blindsided,' after the birth of my son, Travis. Although I had a normal full-term pregnancy, Travis was diagnosed with tracheoesophageal fistula (TEF) and esophageal atresia (EA) moments after birth. Basically, he lacked the ability to swallow. At just 42 hours old he went into life-saving surgery. 
Today, he's an active young boy who energetically plays flag football and has a few less doctor checkups. We feel blessed to have had access to such fast, quality medical care and to have a happy ending to our story, as that is not the case for everyone. 
Travis at 3 days old after his reparative surgery.
Travis when he started flag football!
Most recent family photo of Crystal and her husband Nick, Travis, and big sister Briella.
Now, I can personally speak to the necessity for fast and agile movements within every phase of local and global healthcare systems. EVERSANA helps patients around the world in so many ways streamline those connections. I feel like I'm giving back. 
What advice do you have for people interested in getting into a role like yours, or in global logistics in general?   
In the supply chain world, we are hit with an hourly onslaught of information. Keep in mind that it's impossible to learn everything overnight, and highly unlikely you'll learn it all in your first few months. Take it one step at a time and grow from each situation. You'll eventually reach a point where things "click." And make sure to ask questions along the way – that's how you become a future leader! 
Why did you choose to pursue a career with EVERSANA?   
I witnessed EVERSANA's cultural beliefs in action the moment I stepped into our Memphis distribution center. Everyone was friendly and every question I asked was answered thoroughly. There's a special foundational culture here that I've been longing to find in my professional life. Not because it's important to me personally, but because success doesn't start in the middle or at the top, it needs to be felt at every level of an organization. We have a unified mission – make the world a healthier place for all by transforming this vital piece of the healthcare puzzle – so the beliefs become actionable culture naturally. 
Interested in joining the EVERSANA team?