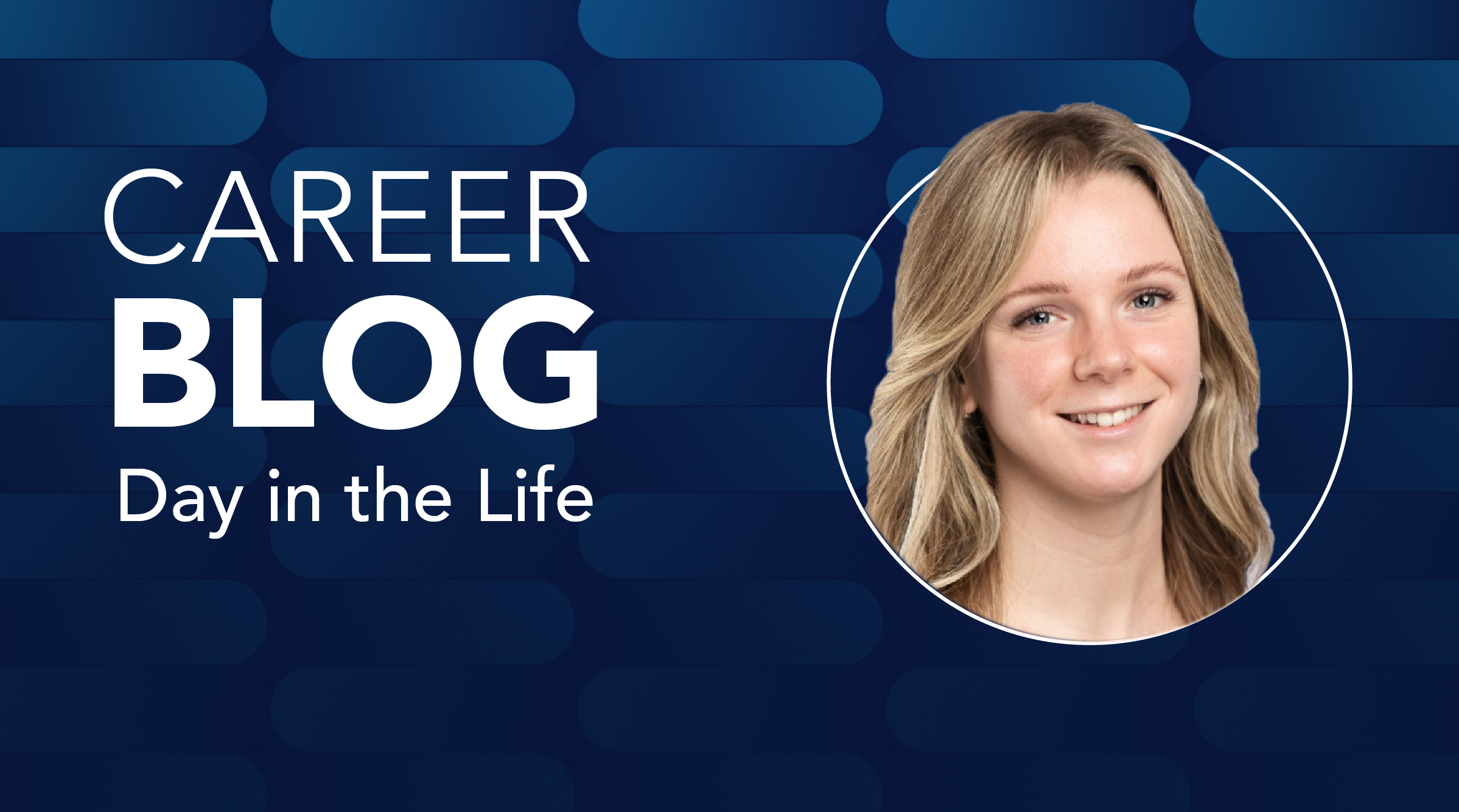 Meet Anna Smith, Head of News for NAVLIN Daily 
NAVLIN Daily is the daily news source trusted by global price and market access experts, proudly brought to you by EVERSANA. Smith ensures readers stay up-to-date and informed on how the day's biggest stories affect your business without all the noise. 
---
How long have you been in your current role? In the industry?  
I have been Head of News since October 2022, with EVERSANA for three years, and working in pharma journalism since 2018. I started as a junior reporter, but as the team grew, I took on more leadership responsibilities. Luckily, with the team operating in so many time zones, we collaborate very well no matter when the news breaks. 
How would you describe your job to someone who isn't in the field? 
I am a journalist who writes for pharma professionals around the globe. At EVERSANA's NAVLIN Daily, we write about drug pricing and reimbursement decisions such as Health Technology Assessments (HTA), international reference pricing, innovative payment models and so much more. 
HTAs determine the clinical or economic value of a therapy, considering medical, social and ethical issues. It helps assess whether a new drug is affordable, given the resource and budget constraints of a given healthcare system. It's important because it serves as a bridge between research evidence and health policy and helps to drive innovation. 
Bottom line anything that will affect our client's international pricing strategies is actively being discussed by our team. 
What are your typical responsibilities and challenges — what's your average day like? 
A daily challenge is making the editorial decision to decide what is newsworthy. We work together to determine which stories will have the most impact on our clients and decide which are worth dedicating our time to investigating and crafting a story about. Plus, much of the news stems from non-English-speaking sources.  
Every day, the team checks our sources and writes a set number of stories for the daily news feed, whilst also working on longer, deep-dive Insights for the monthly newsletter. Those sources are internal EVERSANA consultants, press releases from places like the National Institute for Health and Care Excellence (NICE) or the Institute for Clinical and Economic Review (ICER), connections I've made while attending conferences or one of a thousand different other sources.  
Members of the EVERSANA team across Europe attend the 11th EPP Life Sciences Pricing Forum in November 2022; Anna Smith far right.
Other trending topics I'm paying special attention to include cost-containment policies, cross-border collaboration, EUnetHTA, high-priced therapies such as orphan drugs or advanced therapy medicinal products (ATMPs), price transparency and last, but certainly not least, inflation policies. 
What do you find most fulfilling or rewarding about your role?   
Every day I'm learning something new! News never stops, and I am constantly researching and exploring different policy corners from various countries. One day a legislation change in Norway will require my undivided attention, the next I'm having to juggle 10 HTA decisions from France.  
Anna Smith gained insights at Reuters Pharma 2022 that in turn become feature stories in NAVLIN Daily.
What advice do you have for people interested in getting into a role like yours, or in pharma journalism in general?   
It's imperative to have a hunger for knowledge and a driven work ethic. Deadlines come fast and updates pop up every hour. Pricing and market access in general can seem a bit daunting to understand at first, but it's a fascinating area of the industry that's constantly evolving.  
Don't be put off if you don't have a background in journalism. I have colleagues who had previous roles in biology and health policy. If the love to learn is there, it works out! And vice versa, if your background is in journalism like mine, the market access learning curve is steep but worthwhile. 
Why did you choose to pursue a career with EVERSANA?   
EVERSANA has the best people and culture I have ever had the pleasure of experiencing. Everyone is supportive, kind and makes time for you. 
 I also find the level of trust at EVERSANA incredibly fulfilling. I have a lot of autonomy with my team, and it gives us the space to focus on what we need to do as a group to grow in the way we think is best, both for us and for our clients. 
Interested in joining the EVERSANA team?