Skilled nursing facilities (SNF) and long-term care (LTC) facilities have been a major source for news stories throughout the COVID-19 pandemic due to the devastation brought to patient populations. Now, pharmaceutical manufacturers have an opportunity to support these facilities and patients that companies may not have considered before. As an LTC facility owner/operator, medical director and attending physician, I have seen firsthand the opportunities and challenges for pharma in long-term care.
The Current Situation:
Patients in LTC facilities often have high drug utilization. In almost 16,000 facilities with 1.7M beds serving 1.3M residents, the majority of patients are dual eligible (covered by both Medicare and Medicaid). These beneficiaries pay $0 out-of-pocket (OOP) for all Part D drugs, and there is no advantage in generic drugs over brand names. In addition to economics that support branded treatment prescriptions, patients are kept on a regular schedule at LTC facilities to ensure treatment adherence, making high-branded utilization possible.
In addition to high utilization at LTC facilities, patients typically have double drug coverage and are exempt from mandated rebates, including the Medicare coverage rebate and the Medicaid 23.1% rebate. In this situation, there are higher prices available in SNFs due to having no mandated rebates.
The Opportunity:
Making the opportunity to support LTC patients even more realistic is the fact that treatment adoption and prescriptions can be achieved through a few different touch points. One of the main influencers in SNF prescriptions is the consultant pharmacist. This comes from regulations requiring SNF staff to review the medication profiles of every resident monthly, and primary care physicians are required to respond to recommendations. Consultant pharmacists can be reached from their professional association, the American Society of Consultant Pharmacists, and through Institutional Pharmacy Providers and Group Purchasing Organizations, as these groups typically employ the consultant pharmacist while being primarily responsible for SNF formularies. These groups can also support patient access through the management of prior authorization requirements. The providers in SNFs are concentrated among just a few organizations (ASCP, AMDA, NADONA, GAPNA), as are the facilities themselves, which are consolidating to several large regional groups.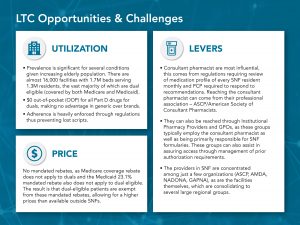 There are numerous opportunities to support LTC and SNF patients, especially patients with conditions such as overactive bladder (OAB), wound care, cardiopulmonary conditions, diabetes and infections. Unfortunately, COVID-19 has caused a limit in the number providers available at LTCs, resulting in less time for treatment education. Hopefully, providers will have more time and resources as this year progresses, providing more opportunities to improve patient access in SNFs.
Many of these opportunities for pharma companies apply throughout the entire LTC continuum, including assisted living communities and LTC home-based care. This doubles the already large market to almost 20% of the Medicare population, thus making the LTC channel one for pharma to embrace.
Author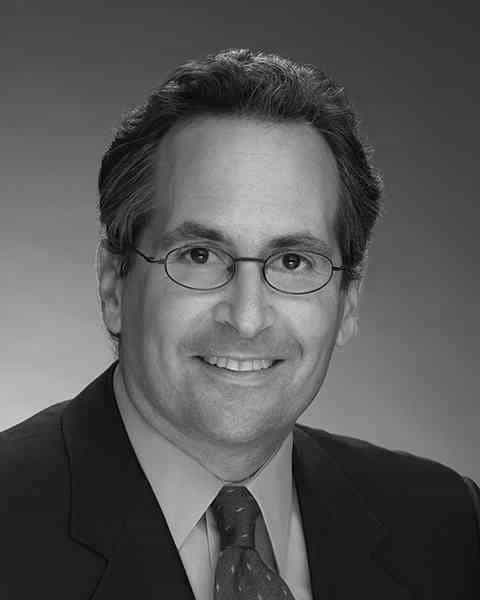 Richard has focused his career on improving health outcomes, especially for some of the most vulnerable populations. This has been achieved through several avenues, beginning with his continued active role as a treating internist/geriatrician.…