Expect More From Your Omnichannel Strategy
The pharma industry's needs have evolved beyond one-dimensional playbooks, disconnected promotional efforts and limited ability to assess stakeholder engagement. Manufacturers need to adopt an omnichannel model that goes beyond "marketing" to provide actionable insights that better inform commercial strategies and elevate brand success.
Move beyond disjointed datasets and the inability to generate actionable insights from data.

77% of pharma marketers believe a personalized, omnichannel approach needs to be a high priority, yet even after data implementation, almost 50% of senior-level pharma marketers admit they struggle to gain actionable insights from their data

Expect more from data investments and drive your next best action.
As the only organization to house all commercialization services under one roof, EVERSANA's best-in-class omnichannel activation model aggregates and synthesizes pivotal datasets from marketing campaigns, patient services programs and field activities to analyze and predict trends and behaviors that better inform promotional and support strategies. Driven by predictive analytics and machine learning, EVERSANA develops personas to predict the "next best action" for impactful, personalized engagement across direct, digital and telehealth channels with just-in-time recommendations. Serving as a seamless router of actionable data and deep insights from all channels, the platform provides the optimal coordination of customized touch points required to create a seamless brand experience for healthcare providers, patients, payers and other key stakeholders.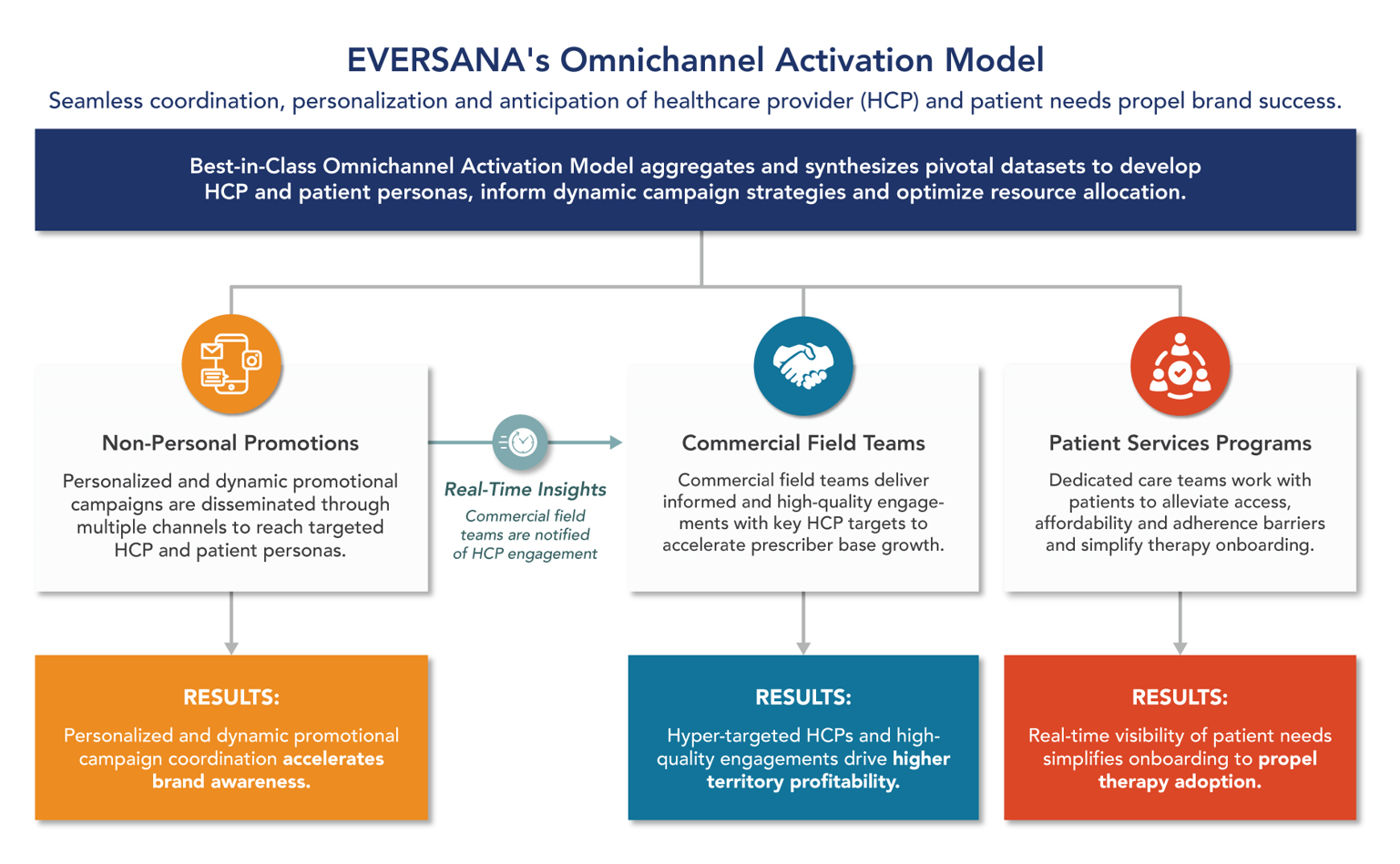 ---