What is your data integration and analytics platform strategy?
The next generation of product launches and patient services demand integrated data and analytics across the patient journey to model value-based care, as well as implement behavioral interventions to increase patient adherence and reduce healthcare system costs.
---
[PRESS RELEASE]
EVERSANA™ adds powerful predictive analytics platform with HVH Precision Analytics acquisition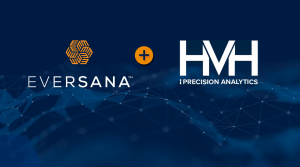 ---
[WHITE PAPER]
Read white paper "Patient Switching Behaviors Impact on Adherence and Engagement: A Predictive Analytics and Machine Learning Approach to Improving Hub Performance and Patient Outcomes" and see our Data & Analytics work in action.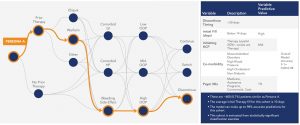 ---
A New Business Model to Drive Actionable Data Analytics
EVERSANA's business model breaks down traditional healthcare silos to deliver actionable data analytics that drive decisions: understand the complexity of disease, improve forecasting and communications with patients, design more effective clinical trials, predict trends, customize treatment pathways and so much more.
Most AI and ML platform solutions are disjointed from the services and interfaces that create meaningful impact for patients. By providing a prediction platform, built on integrated patient data, combined with our best-in-class patient engagement solutions, commercial services, market access and distribution, we have the ability to make predictions and take actions within the same organization and deliver value to its stakeholders.
---