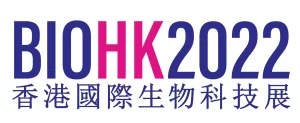 EVERSANA is a proud sponsor of BIO Hong Kong taking place 14-17 December 2022 at the Hong Kong Convention and Exhibition Centre.
A first of its kind in Asia – BIOHK2022 promotes pioneering biotechnologies. Join us in person to meet and gain inspirations from other startup founders, investors and biotech experts in Hong Kong!
Connect with EVERSANA at BIO Hong Kong 2022
EVERSANA™ 中国拥有来自不同背景的医疗健康领域专业人才,通过提供管理咨询服务,协助客户识别机会、寻找克服复杂环境和政策挑战的最佳途径。 同时,EVERSANA与中国企业携手同行,以创新的商业化方案推动产品进入欧美市场,最大化海外商业价值,根据疾病领域、市场及政策环境提供定制化策略及落地方案。
Join EVERSANA on 15 December as we present the session "A New Way to Commercialise in the US and EU for Higher Value." In this session, Amardeep Udeshi, Partner will discuss how companies can no longer rely on the model of selling in one country and out-licensing elsewhere. They need to enter at least EU, US and China and they need to do it soon. However, this is fraught with risk and requires alignment and tenacity. EVERSANA will share our thoughts on the emerging entry models based on our client support perspective.
Connect with EVERSANA's experts in-person at BIO Hong Kong.