It is often overlooked how many vendors a Marketing Authorization Holder (MAH) engages with. The more you spread your resources, the more scattered your focus becomes. Conversely, the more you concentrate your efforts, the more you gather and achieve. Managing everything together becomes a nightmare for MAHs.
Imagine a hospital diverting its attention from its core competence and attempting to manage peripheral services like pharmacy chains, hospitality services, laundry, food provision, laboratory services, machine maintenance, and account management. By doing so, they would lose sight of their primary purpose: providing expert care to save lives.
Similarly, an MAH can quickly lose sight of its primary responsibility, which is to review relevant adverse event data for its products and ensure that the benefits and risks remain favorably balanced for human use. As Albert Einstein once said, "We cannot solve our problems with the same thinking we used when we created them" a different approach is needed. All ancillary activities leading up to the provision of consolidated and cleaned data for review should be outsourced to a single consolidated vendor.
Two universal laws come into play here. The first is that trying to do too many things at once may result in not doing any of them well. It is better to focus on one thing at a time and excel at it. This is known as the law of diminishing returns. The second law is that spreading your attention too wide prevents deep connections with anyone or anything. Quality should take precedence over quantity.
The benefits of working with a consolidated vendor outweigh the perceived risks of "putting all your eggs in the same basket." Opting to collaborate with a single vendor alleviates the burdens faced by manufacturers, streamlining processes by reducing the frequency of check-ins, minimizing overlap, and eliminating friction points while positively impacting patient safety.
Furthermore, leveraging a high-tech high-touch service like EVERSANA's Integrated Pharmacovigilance Solution can right-size resource allocation and positively impact patient safety. By automating four out of five major activities performed in a safety database besides the processes of data migration, validity and reporting, human intervention in pharmacovigilance activities is significantly reduced and only required for translation review, quality check and medical review purposes. The market-disrupting element this solution offers is that the customer need not access the automation tool at all because EVERSANA – through this Integrated Solution – will deliver the processed AE data fully compliant and quality assured per regulatory requirements. As a result, MAHs can appropriately dedicate their time and attention to reviewing adverse event data and safeguarding patient health.
Author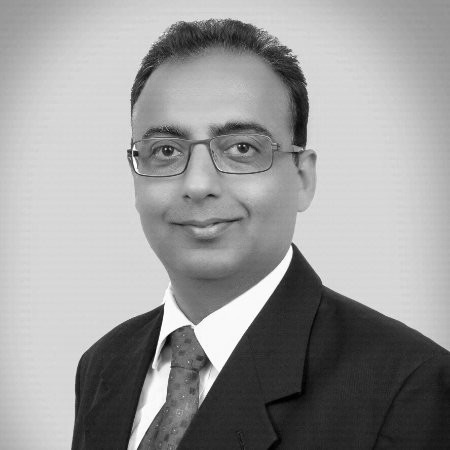 Dr. Vivek Ahuja serves as EVERSANA's Senior Vice President for Delivery Excellence, Strategy, and Growth (PV, Quality, and Regulatory Services) with over 22 years of experience across multiple functional offerings including Pharmacovigilance, Clinical Research,…