With the launch of any medical device, companies and healthcare providers must be thoughtful about answering the following questions:
Who will benefit from this device?
What problem does it address?
How does this device fit into the current treatment paradigm?
Stakeholders and HCPs are increasingly looking for robust data to inform complex healthcare decision making, and these questions deserve evidence-based answers; however, they do not always lend themselves well to traditional clinical evidence generation.
Whether medical device companies are seeking to understand or revamp the current standard of care, define an unmet need, or create data where there is a gap or conflicting evidence, a Delphi panel is a relatively quick and cost-effective strategy to generate reputable and actionable evidence. Information generated by Delphi panels can be used to inform payer or provider decision making, by considering several data sources and revealing consensus views from key experts.
… But what is it?
A Delphi panel is a scientific method used to generate consensus statements from key opinion leaders (KOLs). It is a structured process, which involves first defining the question or problem of interest, then recruiting a panel of experts with substantial knowledge of, and credibility in, the disease space. Panelist knowledge is often accompanied by comprehensive synthesis of the published evidence. The coordinated process is iterative, whereby a series of 2-4 anonymous electronic surveys containing relevant background information, with both open-ended and targeted questions, are sent to panelists, and panelists rate or rank their responses, until consensus is achieved.
With each round of surveys, responses are analyzed, consolidated, and aggregate findings are presented. Responses are used to formulate each subsequent survey, with the aim of achieving consensus statements. A Delphi panel benefits from leveraging the experience of experts in the field, who understand the intangible nuances of clinical decision making and patient care. Delphi panel anonymity encourages honesty and balance, and the flexibility of the process enables accommodation of considerations and caveats noted by panelists throughout the process.
…How can it be used to support market uptake of a medical device?
A Delphi panel generates valuable evidence from experts when there is a data gap or conflicting information available in the literature. The consensus can be a strategic and effective method to:
Define the current standard of care
Establish diagnostic or clinical practice guidelines
Outline current challenges and unmet needs
Clarify the most appropriate patient or situation for the use of a medical device
Position a medical device within the current treatment paradigm
Develop a validated scale or tool that can be used to evaluate a technology or procedure
Provide evidence on the economic burden that may be addressed by a device
Strategic Experience at EVERSANA™
EVERSANA's Value & Evidence team has extensive experience conducting Delphi panels, supporting the strategy, design, execution, analysis, and communication of these studies from end to end.
Some of the recently completed Delphi panels conducted by EVERSANA will be presented at ISPOR 2023, and others have recently been published in peer-reviewed journals:
George Wright, Manager, HEOR, EVERSANA led a Delphi panel which aimed to develop a validated scale:

There were no instruments specifically designed to assess the appearance of a hemodialysis patient's arteriovenous access. A modified Delphi approach was used to develop an arteriovenous access cosmesis scale (AVACS) to measure the degree of cosmesis from both the patient and clinician perspective. (Yuo et al. 2023, J Vasc Access)
https://journals.sagepub.com/doi/abs/10.1177/11297298221141499

Nicole Ferko, Vice President, EVERSANA led a Delphi panel to generate consensus where there was conflicting evidence:

There were critical data gaps and conflicting evidence regarding how to best prevent surgical site infection in colorectal surgery, so a Delphi panel was conducted to generate consensus guidelines from 15 world-renowned surgeons on which surgical techniques should be employed. (Ruiz-Tovar et al. 2022, JACS)
https://www.ncbi.nlm.nih.gov/pmc/articles/PMC8719508/

Margaret Ainslie-Garcia, Associate Director, EVERSANA led a Delphi panel to understand the value proposition for streamlined surgical technology in ophthalmology:

The modified Delphi panel produced novel data connecting existing unmet needs with real consequences for the practice and provided clear consensus on the most meaningful areas of benefit. (Davidson et al., accepted for presentation at ASCRS 2023)
The scientific approach to consensus development through a Delphi panel lends itself well to publication in peer-reviewed journals, and to informing meaningful conversations with healthcare decision makers. Arguably the most notable benefit associated with the generation of evidence-based consensus guidelines in healthcare is increased consistency in decision making and clinical practice, which can ultimately lead to improvements in patient care.
Author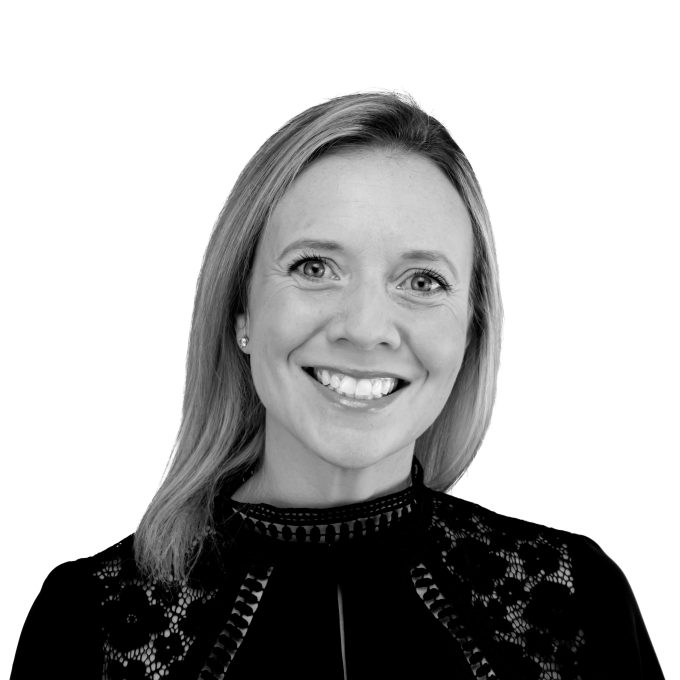 Megan is a Director at EVERSANA, leading HEOR projects involving health economic modeling, value communications, literature reviews and reimbursement submission strategy.​ Megan has extensive research and writing experience in both academic and commercial applications,…