Health economics and outcomes research (HEOR) by definition is a discipline that is used to complement traditional clinical development information (i.e., efficacy, safety, quality) to guide patient access decision-makers to specific drugs and services. The foundation of HEOR is typically set by the finances that managed care payers are responsible for. This limits assessment to financial considerations, such as hospitalizations, medical procedures and treatments. Those elements covered under the Medicare Parts A, B and D and by Medicare Part C (Medicare Advantage plans) represent only 39% of the Medicare market.
While finance is most often the focus, it does not get to the priorities of the majority of prescription drug payers (PDP), which account for over 60% of payments for Medicare Part D drugs. These PDPs are responsible only for drug costs, so their focus is comparison against other drug treatments.
This focus on finances, of course, does not reveal most of the benefits of treatments. A much more comprehensive view of HEOR data involves several other benefit areas. In fact, moving from the foundation of payer financials, both PDPs and MA-PDs, out to the other areas can aid in capturing and articulating the complete value of treatments to a broader audience.
Broadening this scope based on market size and priorities from payers, employers should be considered. Employers focus on productivity, including absenteeism and presentism. Then there are the patients and their caregivers, whose priorities are considerations such as quality of life, out-of-pocket costs, and employment impact.
Finally, social costs are the last to be considered. These priorities include long-term care facility costs and other costs that directly impact society. Medicaid and a limited number of payers, such as Program for All-inclusive Care for the Elder (PACE), are responsible for not only the Medicare Part A, B and D benefits but long-term care costs as well. This is especially important for Alzheimer's disease treatments, which typically impact long-term care through delaying its need and are a significant cost at about $200 per day. As such, even a slight decrease in long-term care can provide a major value.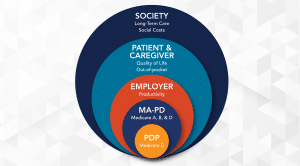 Targeting the elements of concern to a specific audience is critical in the presentation of HEOR data. For example, it makes no sense to present a value proposition based on work productivity to a PDP. PDPs are solely focused on their responsibility of Medicare Part D drugs.
But this full spectrum of HEOR priorities needs consideration from the U.S. federal government as it gets more involved in pharmaceutical pricing. This possibility is increasingly likely, as members of Congress have recently introduced several bills to curb drug prices. The most significant bill is H.R. 3, the Elijah E. Cummings Lower Drug Costs Now Act, which passed the House in late 2019 but was not taken up by the Senate. It authorizes the Secretary of Health and Human Services to set drug prices for both government and commercial payers through a combination of formulas and negotiation and imposes prohibitive tax penalties on pharmaceutical manufacturers that do not accept the government price. Articulation of all these elements will have an impact; but until then, HEOR data must be laser-focused on those priorities of each target audience.
Author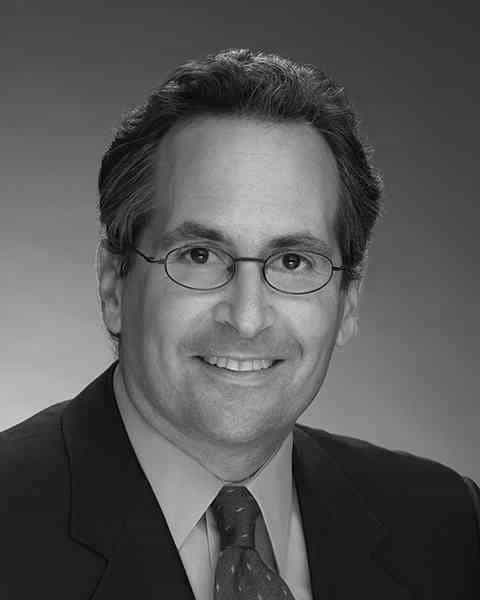 Richard has focused his career on improving health outcomes, especially for some of the most vulnerable populations. This has been achieved through several avenues, beginning with his continued active role as a treating internist/geriatrician.…