Promoting Value to All Stakeholders
EVERSANA ENGAGE is a full-solution healthcare marketing agency uniquely designed to help pharmaceutical and biotechnology companies cohesively reach patients, providers and payers to enhance the patient experience and improve outcomes.
From access solutions to branded and unbranded campaigns, the agency offers a strong portfolio of agency services including: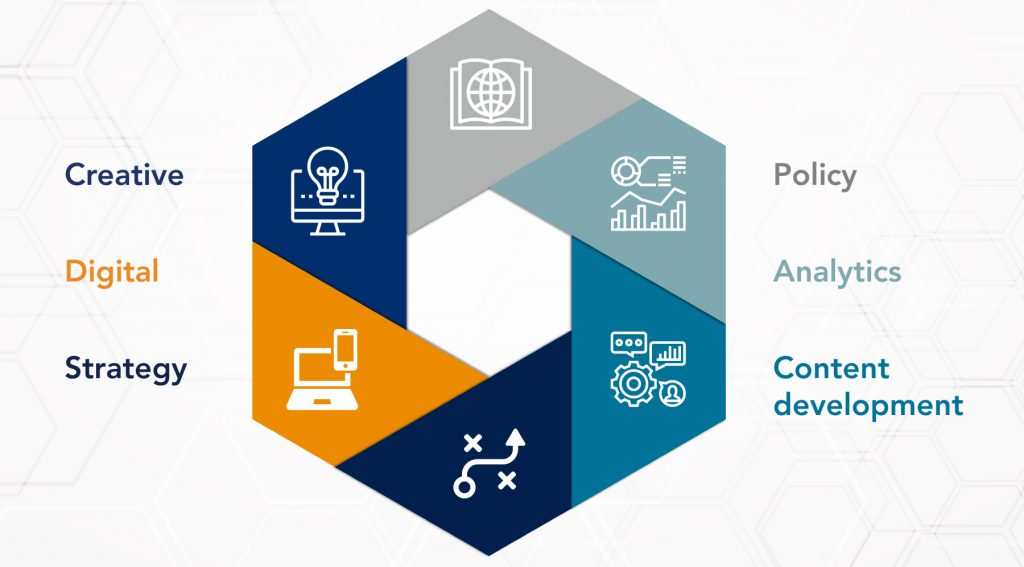 EVERSANA ENGAGE brings award-winning knowledge and creative expertise to its life sciences partners, including extensive experience in rare disease, specialty and oncology, as well as therapies targeted towards primary care.
A different approach
Our expertise has deep roots. We don't just talk the talk. We put it into words, actions, and results by using a 3-pronged approach focused on the needs of patients, healthcare professionals, and payers.
Our core services add value across the product life cycle:
Strategic and tactical planning

 

Value story and message development

 

Field force and account manager resources and training

 

Cost and coverage messaging and pull-through

 

Healthcare policy

 

Real-world evidence and health outcomes translation 

 

POA planning and implementation

 

Creative campaign development

 
Government Policy Systems 
EVERSANA delivers expert insight and content regarding healthcare's government, policy and system issues through unparalleled access to relevant industry experts, databases and research facilities. Our Government Policy team is at the forefront of these issues and understands the interconnectivity of the drivers of healthcare change. They focus on the areas that will influence the ways in which payers structure insurance plans, and in which providers and institutions—including the growing long-term care (LTC) market—manage patient care. We develop impactful programs to address our clients' issues relevant to market access, change, government and policy, from the impact of the Affordable Care Act to payment reform to emerging models of care.