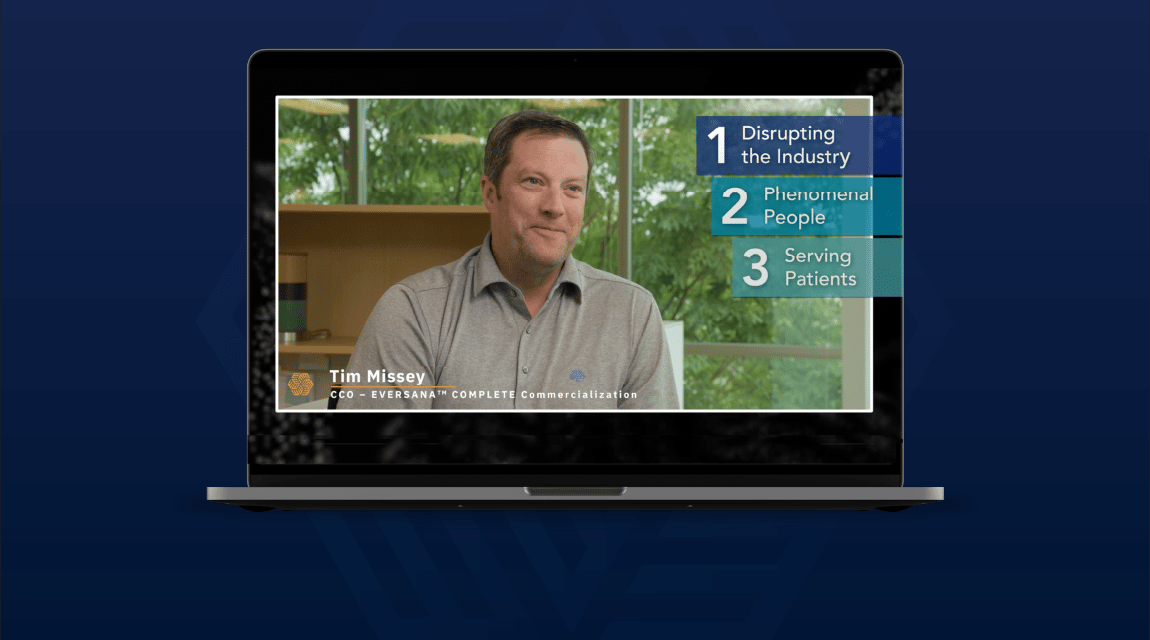 EVERSANA is proud to be a top global employer destination. A Great Place to Work for 3 consecutive years, "We hire great, smart, capable people, and then let them do their jobs," says Fred Skinner, Chief Human Resources Officer. 
Our team of mission-oriented individuals includes industry experts like Tim Missey, a Chief Commercial Officer on the EVERSANA COMPLETE Commercialization team, who are passionate about where and how EVERSANA is a pioneering force in the life sciences industry. 
Interested in joining EVERSANA? Check out all open positions today!