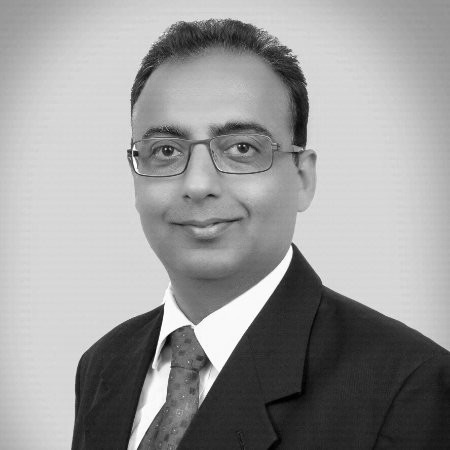 Dr. Vivek Ahuja serves as EVERSANA's Senior Vice President for Delivery Excellence, Strategy, and Growth (PV, Quality, and Regulatory Services) with over 22 years of experience across multiple functional offerings including Pharmacovigilance, Clinical Research, Technology, and Public Health. A physician by education (MD) with training in business administration (MBA) and a seasoned professional in the pharmaceutical industry, Dr. Vivek Ahuja pioneered the introduction of pharmacovigilance as a subject and science in India in the year 2003. Having been in a global role for the past 17 years of his career, he has experience in working in worldwide pharmacovigilance regulations related to drugs, vaccines and devices.
Prior to joining EVERSANA, Dr. Vivek Ahuja was Vice President for Medico-Regulatory Affairs, Clinical Data Research and Global Head of Pharmacovigilance at Sun Pharma, the 4th largest global generics company and the largest of its kind in India. With his vision he established the country's first global pharmacovigilance unit in the country's largest pharmaceutical company and scaled up several such organizations in this field. He has been actively involved in policymaking efforts for many years in the region, including co-authoring the National Pharmacovigilance Program of India in 2010 and supported the Nepal and Bangladesh governments in developing focused pharmacovigilance programs for neglected drugs.
Vivek is passionate about the applications of AI, ML and NLP and wants to make a significant difference to the business using these capabilities.