The pharma/life sciences pipeline is vibrant, with ongoing innovation bringing new hope to patients and providers across many therapeutic areas. Against the backdrop of rapid scientific advancement in and precision medicine and targeted therapies in primary and specialty care as well as rare and orphan diseases, today's medicines continue to create immense complexity for all stakeholders — patients, providers and payers.
It has become widely recognized that a diverse array of market access considerations and patient support services are needed to ensure optimal clinical and financial success for any medication. There has been continuous evolution and innovation in the types of programs, services and effective processes that are put in place to support patients who need these therapeutic advances and the providers who prescribe them. The goal is to design a support ecosystem that uses the right mix of offerings and technology to effectively address the three key pillars of effective treatment — access to therapy, affordability of therapy and appropriate adherence to therapy.
While many lessons have been learned in recent years, and best practices have begun to emerge, there is still plenty of room for improvement to address specific access challenges that routinely frustrate patients, caregivers and providers. Unless rectified, such gaps create missed opportunities when it comes to optimizing clinical outcomes for patients and brand success.
In her latest article, Ellen Cappellino discusses how a holistic approach to #MarketAccess eliminates obstructive barriers and addresses stakeholders' needs by streamlining processes, deploying supportive specialists, and integrating high-tech and high-touch strategies. Download to read the full article.
Author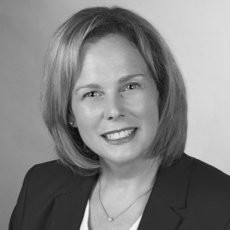 As a proven expert in market access, Ellen Cappellino is helping EVERSANA quickly and safely deliver new treatments into the hands of the physicians and patients who will benefit from them. Ellen's broad commercial…