Go Beyond Co-pay to Deliver Customized Patient Support and Drive Therapy Adoption
Payers and self-insured employers are driving enrollment in high-deductible health plans, shifting financial risk to patients and significantly increasing patient out-of-pocket costs. As a result, patients are at risk of a gap in medication adherence, discontinued use or switching to another product.
At EVERSANA, we've elevated our affordability solutions above the norms of the traditional model to ensure patients stay on therapy. Our HIPAA- and government-compliant affordability solution offers a direct-to-patient payment method to cover out-of-pocket costs and ensures patients receive the full benefits of the program.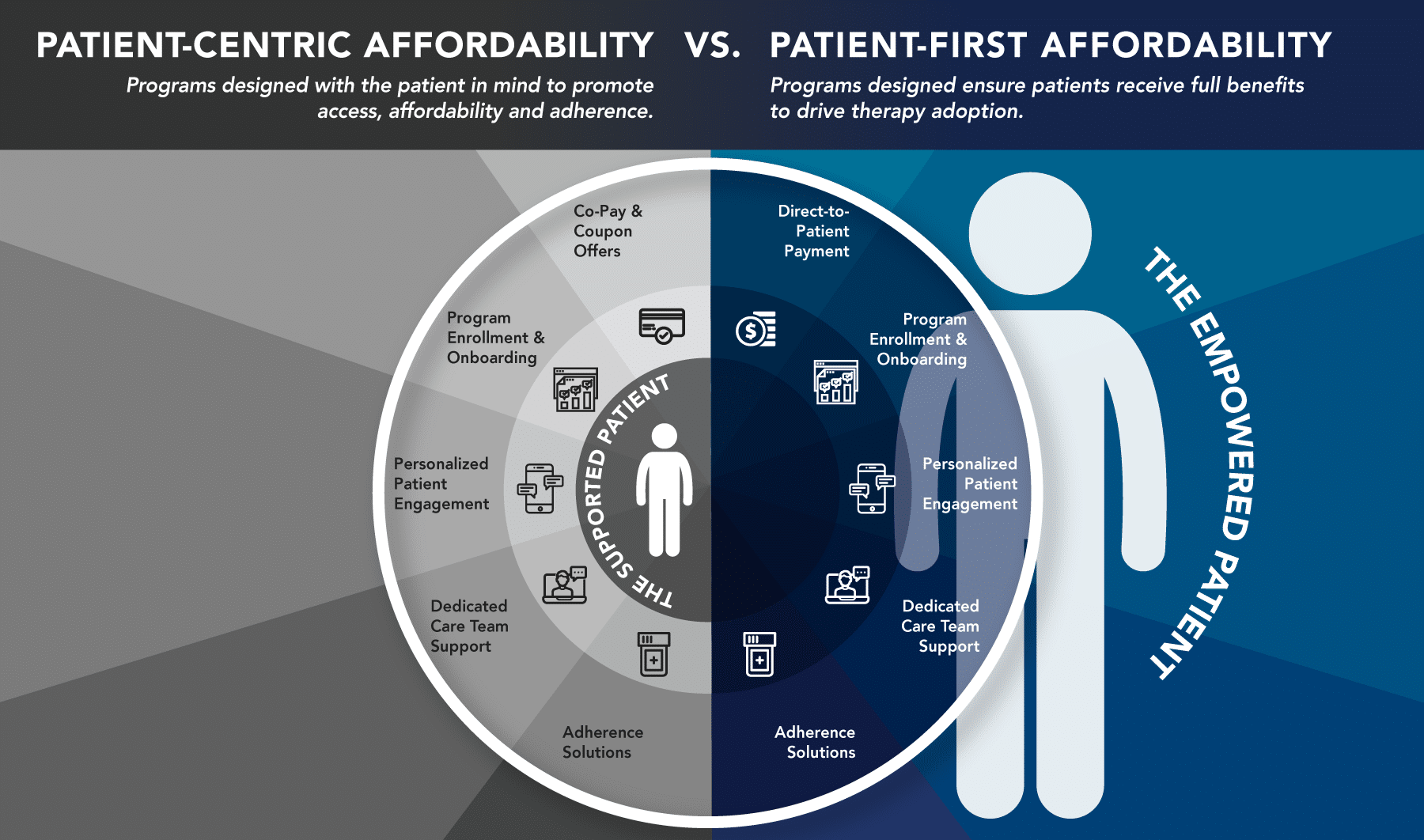 Benefits of this solution:
Payment goes directly to the patient.
Each patient's customized out-of-pocket is reused for subsequent fills (as opposed to business rules outlined in traditional co-pay programs).
Transaction data tracks usage and adoption trends and monitors for fraud and abuse.
EVERSANA's deep bench of experts is available to help manufacturers of all sizes and expertise develop an affordability solution from all angles: global pricing, access, hub services and more. As the leading provider of global services to the life sciences industry, our integrated solutions are rooted in the patient experience and span all stages of the product life cycle to deliver long-term, sustainable value for patients, prescribers, channel partners and payers.
Contact us today for more information on the implications of the Final Rule and how we can help you pilot a new affordability program to ensure your patients maintain access to your innovative therapy.
Digital Payment Processing
In addition, EVERSANA offers various digital payment processing options (e.g., Direct Push Payout and SmartACH) with co-pay claims processing, benefit verification and prior authorization handling. Our diverse portfolio of payment vehicles, combined with the ability to develop and manage customized turnkey solutions, provides flexibility and near-real-time processing.
Schedule a meeting with an EVERSANA expert to learn how we can build a Patient-First Affordability solution for your brand portfolio.