Deliver Customized Affordability Offers
Patients are becoming increasingly financially responsible for their healthcare costs. To ensure product affordability and drive therapy adoption, it's crucial for drug manufacturers to offer co-pay programs to their patients. At EVERSANA, we've elevated our co-pay programs above the norms of the traditional model.
The Optimal Solution
We leverage predictive analytics and patient profile segmentation to deliver a customized co-pay offer to each patient via the communication channel of their preference (e.g., text, phone call or app). Our innovative model helps manufacturers manage costs more effectively, improve patient adherence and maximize revenue potential of the program.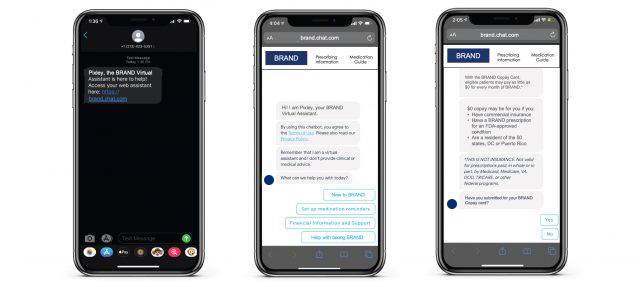 Digital Payment Processing
We also offer various digital payment processing options (e.g., Direct Push Payout and SmartACH) with co-pay claims processing, benefit verification and prior authorization handling. Our diverse portfolio of payment vehicles, combined with the ability to develop and manage customized turnkey solutions, provides flexibility and near-real-time processing.
Schedule a meeting with an EVERSANA expert to learn how we can build a co-pay program for your brand portfolio.