As evolving technologies and societal changes continue to push the use of digital channels and media, the reality is that healthcare professionals, patients and other key stakeholders are increasingly 'digital natives', who expect new ways of interacting.
However, leveraging the full potential of evolving technologies requires a conscious choice and clear commitment to customer experience in an increasingly digital world, where companies proactively favor active digital enlightenment rather than passive digital adoption.
Committing to change across the entire business is the best option to navigate this under-utilized territory, and by focusing on how technology can help deliver what customers need, companies can accelerate lasting change that supports customer engagement and the broader healthcare landscape.
In this paper, EVERSANA INTOUCH and Healthware experts present an essential guide toward digital enlightenment. Alongside personal recommendations, they discuss the most important elements needed to create engaging and impactful digital content.
Watch the webinar: "Digital natives: are pharma companies ready?"
Engaging digitally native healthcare professionals requires companies to challenge existing business ethos and commit to the customer experience in an increasingly digital world. Click here to watch the full webinar recording.
Complete the form below to download the full paper.
Author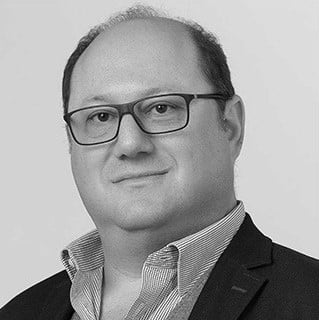 Ariel has led impactful digital strategies and implementation across multiple industries, from media and FMCG to telecommunications and healthcare, where he has spent the past 10+ years focusing on the digital evolution of pharma…