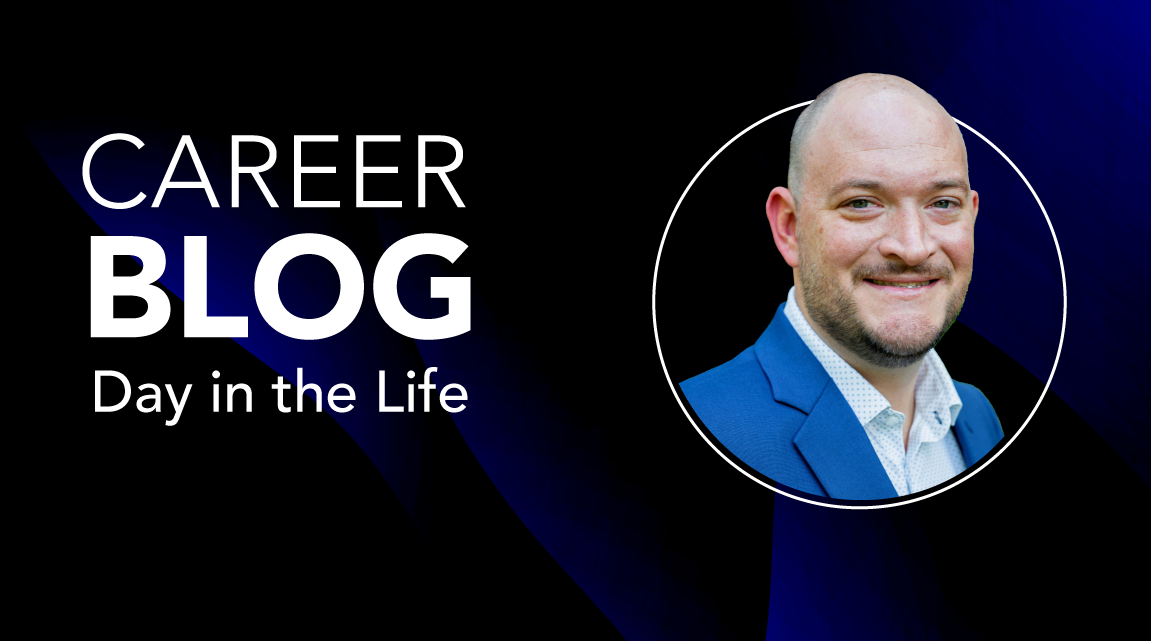 Meet Sean O'Connor, a Field Sales Trainer at EVERSANA. Working on the frontlines of pharmaceutical sales himself, O'Connor knows that "selling sellers" is no easy task. From live training sessions for new account managers just entering the profession to sourcing unusual props for national sales meetings, O'Connor has a variety of responsibilities throughout his day! 
---
How long have you been in your current role? In the industry?  
I've been at EVERSANA for almost two years. I started at EVERSANA as a field rep managing East Tennessee and Eastern Kentucky for six months and then was promoted to Field Sales Trainer. Before finding my home here at EVERSANA, I was a pharma rep for mostly smaller, start-up companies but also worked briefly at Pfizer. I bring 12 years of field experience into this role. 
How would you describe your job to someone who isn't in the field? 
I'm the single point of contact for varying-sized pharmaceutical companies as their outsourced sales training department. While I primarily work with reps who are new to the field on the basics of customer management and owning their territory, I also ride along with professionals who have been in the field for 10-15 years and offer continuous upskilling advice. Sometimes these training moments happen virtually from my desk or in-person around the country. 
One of EVERSANA's differentiators is that we develop our curriculum design in-house with a full-service department of medical writers, creative, production, instructional designers, authors and subject matter experts.  
What are your typical responsibilities and challenges — what's your average day like? 
After making sure my son gets on the bus at 6:15 AM, I use those early morning hours to catch up on emails and check my calendar. At some point in the week, I'll meet with the rest of my Training leadership 'pod.' Each Training team includes a training director, training manager (like myself) and a project manager. We do this to bifurcate competing products and to increase efficiencies and collaboration as we work on the same projects together.  
Thereafter, every hour is focused on a different project of varying scope.  
There's the day-to-day task of training entry-level professionals in compliance, product knowledge, the competitive space, etc. Throughout it all, I'm considering all factors to organize a successful onboarding. Scheduling new hires with the appropriate disciplines can certainly be challenging! My next meeting may be a ride-along coaching session with someone who's been in the industry for 15+ years.  
The big inflection points of national and regional sales meetings are constantly under development. I'm continuously meeting with instructional designers, the client and creative. For instance, one of our clients likes to game-ify their training. I was researching voice-changing microphones for a 'blind audition' type workshop that is sure to be engaging.  
 Regardless of the level of experience, I find the most effective approach is to be approachable myself. For these people to show me what areas they need to develop and improve, I first show vulnerability myself. I'm not looking for flaws or 'checking up on them,' I want to be a trustworthy confidante throughout workshops and exercises to seamlessly build their knowledge base. Training expert sellers is like completing a puzzle. Which piece, at what time will make the best learning flow? What would I appreciate if I were on the other side of the screen?  
What do you find most fulfilling or rewarding about your role?   
I have a front-row seat to the growth, development, and success of the reps I have trained. It's incredibly rewarding to see someone succeed in their role and know I helped equip them with the skills they needed to succeed.  
What advice do you have for people interested in getting into a role like yours, or Deployment Solutions in general?   
If you're currently working in sales and want to get into training, be active and engage at every level. Ask questions, engage during workshops, mentor others and don't spend all your time looking at your phone. Being present and showing a willingness to stretch means a lot to your training coordinator and will be noticed and remembered.  
Interested in joining EVERSANA's Deployment Solutions team? 
---