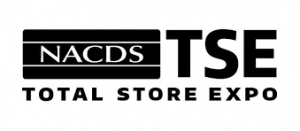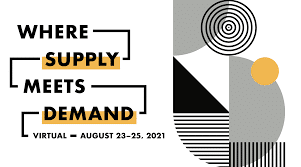 Don't miss the 2021 NACDS Total Store Expo virtual event from August 23 to 25! Hear from EVERSANA's experts and other industry leaders as we share valuable insights into today's evolving marketplace and discuss the issues and trends impacting your business. 
The NACDS TSE is the industry's largest gathering of its most influential leaders. It is a combination of both strategic and tactical business meetings between existing and new trading partners and is attended by industry decision-makers.  
New to the virtual Total Store Expo this year is the NACDS Market Exchange, a new platform allowing retailers to search, discover and connect with the myriad of your innovative offerings. Explore virtual booths to discover innovative products via promotional videos and images, tag products for follow-up and share them with other members of your team! 
Registration is free – sign up today! 
Meet Our Experts During NACDS TSE 

Danny Williams 
Danny leads EVERSANA's Channel Management Business Units and brings more than 20 years of experience leading teams to excel in commercial aspects of the pharmaceutical and services industries. His team helps to efficiently deliver therapies to patients, ensure regulatory compliance and support medical information and pharmacovigilance. 
Scot Buchanan 
Scot brings more than 30 years of life sciences experience in the pharma, biotech and healthcare industries to the channel management team. His extensive experience in distribution and specialty services spans across specialty pharmacy, specialty-at-retail, buy-and-bill and health system pharmacy models. 
Pat McGinn 
Pat has more than 30 years of experience in information technology (IT), sales, IT executive leadership and supply chain integration with more than 18 years specifically within the pharmaceutical industry. His career focus has been on multi-discipline process improvement and leading initiatives that leverage technology and the strengths of his team and external partners. 
Tom Doyle 
With more than 25 years of experience in the pharmaceutical industry in both brand and distribution, Tom is a widely recognized leader and sought-after speaker in hub, pharmacy and patient support solutions. Prior to joining EVERSANA, Tom held key leadership positions with H.D. Smith, 3M Pharmaceuticals and Idis Pharmaceuticals, where he gained extensive experience in new product launches in the U.S., Canada and Europe. 
Ready to learn more about EVERSANA? Connect with one of our experts today. 
---
Lean Life Sciences Distribution Services
Many manufacturers involuntarily commit to convoluted, costly distribution models that often lack the flexibility needed to increase efficiency, maximize investments and minimize risk on a product-by-product basis. At EVERSANA, our lean supply chain solutions effectively utilizes a single client-centric supply chain partner with carrier neutrality, provide customized temperature-controlled environments in both storage and transportation solutions and deliver therapies where patients need it.
With our independent approach and carrier neutrality, manufacturers can access the most competitive rates for their required volumes within the U.S., as well as global imports and exports.