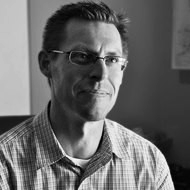 Kory is a Regulatory Affairs Associate Director with extensive experience in Software as a Medical Device and Software Development Life Cycle.
Kory has 20+ years of experience in business and technology operations and 9 years of experience in Regulatory Affairs at companies of varying sizes and industries.
Kory has authored and managed submissions for global markets including Australia, Brazil, Canada, EU, Malaysia, Saudi Arabia, and the United States. His other areas of expertise include Quality Systems, Business Process Management, Program Management, and Business Development.
​
​