Profile Each Patient and Route to Optimal Patient Solution
The EVERSANA Patient Analytics Solution powered by a robust, user-friendly dashboard and reporting tools enables our pharma clients to receive information in near real-time that can augment decision making on the utilization of hub and patient services.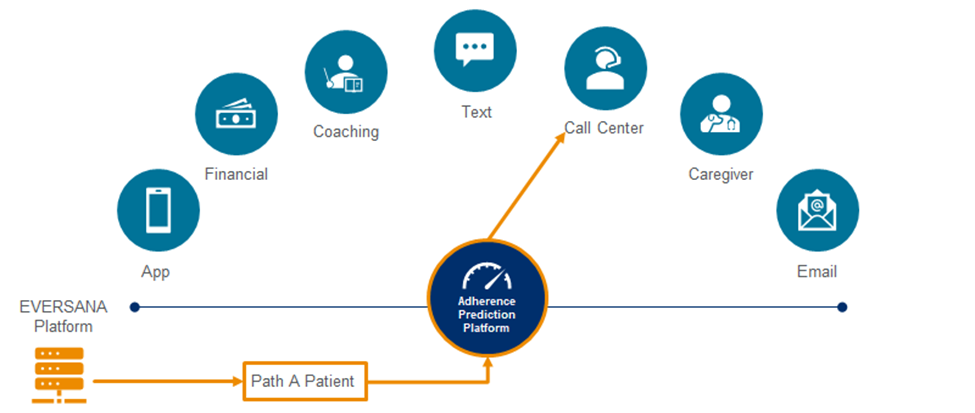 The Platform:
Enables integration of hub collected data with Rx/Mx claims
Provides single point of truth reporting that enhances the insights and actions
Enables the application of AI/ML techniques to better map the patient journey
Identifies patient subgroups or segments that are likely to respond better to various patient services solutions
Leverages pre-trained models to make specific actionable recommendations around the utilization and deployment
Fully Integrated:
The EVERSANA patient analytics platform is capable of integrating collected, third-party or client data and display key insights in dynamic, visually appealing, and accessible tools that enable rapid and interactive actions. This capability expands upon existing reporting infrastructure through a team of data visualization experts that can further customize integrated dashboards.
Fully Customized:
The platform features a fully customizable dashboard based on our pharma client requirements to handle major areas of program interest such as, but not limited to:
Prior Authorization
Optimized Distribution
Patient Acquisition
Patient Adherence
Patient Retention
Flexible and "Big Data" Ready:
We understand the market is moving fast. Our business analysts and project leads along with resources from other EVERSANA IT groups will collaborate to keep the platform flexible to your changing business needs. We offer "typical reporting" services along with custom visualizations all the way to custom analytic sandboxes for advanced / predictive analytics and "big data" scenarios.