EVERSANA's Value & Evidence (V&E) and Data & Analytics (D&A) team collectively had an impressive 27 abstracts accepted to ISPOR U.S. 2023, showcasing EVERSANA's ability to cross-solve for clients' HEOR needs.  
EVERSANA's Value & Evidence and Data & Analytics teams have had 27 abstracts accepted to ISPOR U.S. 2023, the leading global conference for health economics and outcomes research (HEOR). Chris Cameron, PhD, EVERSANA's Chief Scientific Officer, and others will be on-site and are looking forward to connecting. 
Learn more about the event and schedule a meeting with EVERSANA today!
---
Chris Cameron,

PhD,

Chief Scientific Officer

, EVERSANA
How did your team manage to produce such a high volume of abstracts and what was the key to success? Is this abstract acceptance rate usually seen at ISPOR?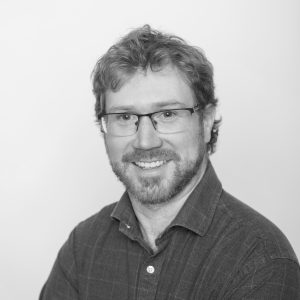 We have several teams and senior team members at EVERSANA who are passionate about research, and that passion is contagious. It motivates other colleagues to proactively conduct their own research. The accumulation of this HEOR research across the company and at various levels enabled us to be so successful at ISPOR this year. Further, the research initiated by EVERSANA staff complimented the multiple abstracts that EVERSANA co-submitted with our clients.   
For the size of our HEOR team, this is a high rate of acceptance and we're proud to be so well represented at ISPOR 2023. 
What does EVERSANA's growing abstract count at ISPOR mean to the industry?
EVERSANA's growing ISPOR abstract count clearly conveys that we are an established HEOR thought leader, particularly around global indirect-driven comparisons and medical devices.  
We were early players in global ITC programs and medical device launches and have now led global ITC program and medical device launches for 25+ products. As a result, we have deep global experience in these areas, including nuances related to country-level HTA requirements. This provides us with unique insights for clients, which are also interesting to the broader HEOR research community as evidenced by the growing abstract count in these areas. 
How has EVERSANA's presence at ISPOR evolved in recent years?
Our ISPOR presence has certainly increased in recent years. While this year we've had more than 25 abstracts accepted, we have always had an active presence at ISPOR. Notably, EVERSANA staff have presented workshops and podiums, and been asked to serve as experts on various HEOR panels at ISPOR conferences in recent years.  
Given this recent increased presence, we are thrilled to have secured a double booth this year. Staff are excited to meet current and future clients in person at ISPOR Boston.   
If you'd like to schedule a meeting ahead of time, please get in touch!  
How did you prioritize which research was presented to ISPOR?
Every year we work closely with our clients to prioritize topics of interest for the broader HEOR research community and co-submit these abstracts. Concurrently, an internal EVERSANA team meets many months ahead of the conference and prioritizes conducting research that is novel, applicable to ongoing projects and the industry, and likely to be considered innovative enough to get accepted at ISPOR.  
We try to be as proactive as possible with de novo EVERSANA-initiated research as well as client-driven research.    
Of the
+
25 posters currently accepted, are there one or two that you are especially proud of?
Trying to pick between the 25 is difficult. But one abstract that is noteworthy was a piece submitted by EVERSANA's Data & Analytics team – RWD44: Use of Real-World Data for Hard-to-Identify Patient Population: Methodology and a Case Study (to be presented on Monday, May 8, 2023, in Poster Session 2). Our Value & Evidence and Data & Analytics teams worked jointly on the abstract and we're all pleased with the work.    
I am particularly proud of this because EVERSANA has been building out our RWD capabilities and infrastructure, and real-world evidence (RWE) service offerings. We have acquired unique data assets and built a team of experienced epidemiologists and data scientists, and it's rewarding to see their methodological work in RWE accepted at ISPOR.   
Another abstract I am looking forward to the team presenting is MT3: Delphi Panel on the Recommended Use of the Cue COVID-19 at Home Diagnostic Test (to be presented on Monday, May 8, 2023, in Poster Session 1). This too is a newer service offering and leverages our expertise with medical devices and diagnostics.
More broadly, what were the focus(s) of your team's research and what were the key findings?
Collectively, we had a high number of abstracts accepted that are related to methodological research and indirect treatment comparisons, all along the methodological spectrum. These are areas where our team is constantly striving to develop innovative methods to indirectly compare treatments that haven't been compared previously in head-to-head clinical trials.   
These findings are particularly useful for launches of new oncology or rare disease products, especially when comparative randomized controlled clinical trials (RCTs) may not be available.   
For the intensely competitive, quickly changing oncology market, these new solutions are game changers for our clients. Oncology products are often launched with single-arm noncomparative studies and the research EVERSANA submitted to ISPOR U.S. 2023 is very applicable to any of those launches.    
What trends do you see in the V&E industry and how is EVERSANA best positioned to help clients navigate them successfully?
We've seen the buzzwords 'machine learning' and 'advanced analytics' outside of V&E, but they intersect within the HEOR industry as well. EVERSANA has access to unique RWD data sets and has a large team of epidemiologists, statisticians and data scientists. We are well positioned to support HEOR clients on any and all projects by leveraging data, machine learning and advanced analytics.  
Our differentiator is certainly our staff of highly trained experts that have the know-how to apply the right combination of advanced analytics and clinical & health technology assessment (HTA) domain knowledge to make us effective HEOR launch partners for clients. 
Author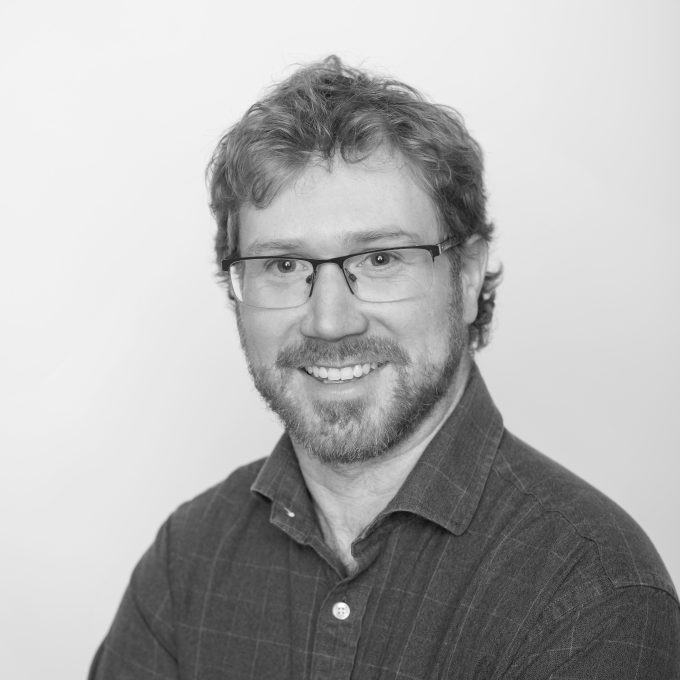 Dr. Chris Cameron is a global thought leader in health economics and outcomes research with over a decade of experience. Prior to joining EVERSANA, Chris was a partner at Cornerstone Research Group Inc., and…