(Content Updated 5/17)
CMS Protected Class Rule Finalized, Slightly Loosened for Biopharma
Following CMS' 2018 proposed rule allowing for new protected class exceptions and a comment period for stakeholders through the beginning of this year, CMS has released a final rule addressing the Medicare Part D Protected Classes.
The proposed rule allowed plans to restrict their formularies for the six protected classes—anticonvulsants, antidepressants, antineoplastics, antipsychotics, antiretrovirals (ARVs), and immunosuppressants in several areas.
| | |
| --- | --- |
| Proposed Rule | Final Rule |
| 1.    Broader use of prior authorization and step therapy to control utilization | Amended to include only new therapy starts and completely excludes ARVs |
| 2.    exclusions of new formulations of existing sole-source drugs | REMOVED |
| 3.    exclusions of drugs whose prices rise more quickly than inflation | REMOVED |
Based on stakeholder feedback, the final rule has removed the allowance of exclusions for new formulations of sole-source drugs and drugs exceeding specific price thresholds. It also clarifies the use of step therapy and prior authorization can only be applied to new therapy starts in anticonvulsants, antidepressants, antineoplastics, antipsychotics, and immunosuppressants. Antiretrovirals requirements were removed completely, maintaining open access for HIV/AIDS drugs.
When the proposed rule was announced, plans had anticipated implementing more aggressive utilization restriction tools in most protected classes-particularly antineoplastics. The new start rule, however, limits the impact of this significantly. Payers were already hesitant to introduce additional controls in antiretrovirals.
Step Therapy Will Impact
Product Access across Classes—Except for Antiretrovirals
(Percentage Part D enrollment)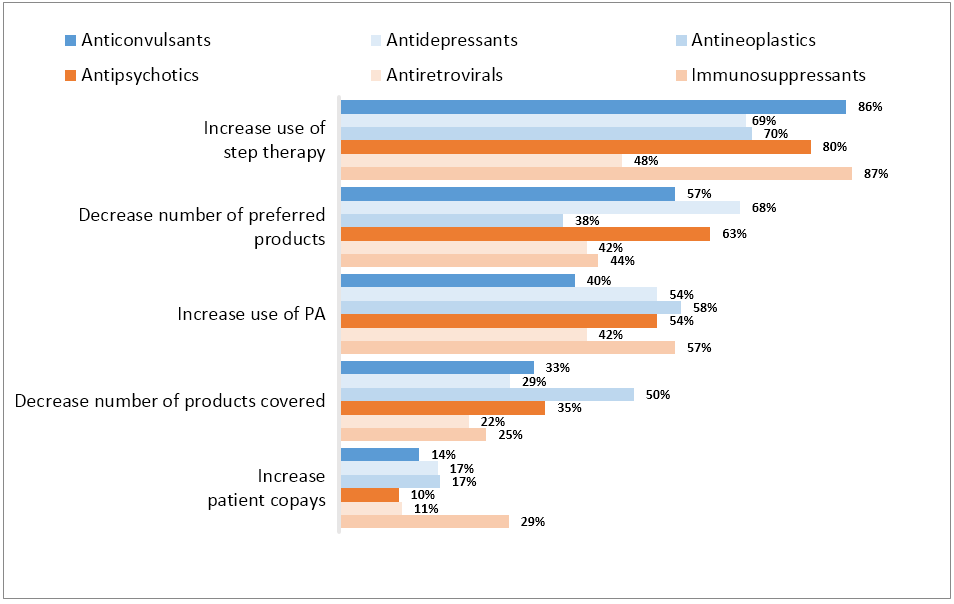 The change in policy approach relaxes access and contracting implications of the proposed rule significantly. CMS did, however, make clear where plans may impose increased restrictions: the new rule's exception now permits "indication-based formulary design and utilization management for new starts in five of the six protected classes, allowing Part D sponsors to exclude a protected class Part D drug in these five classes from the formulary for non-protected class indications only." Biopharmaceutical companies pursuing further indications outside of protected classes should be aware of the increased access challenges they may face with non-protected indications.
Health Strategies Insights will continue to follow this as it unfolds.
Author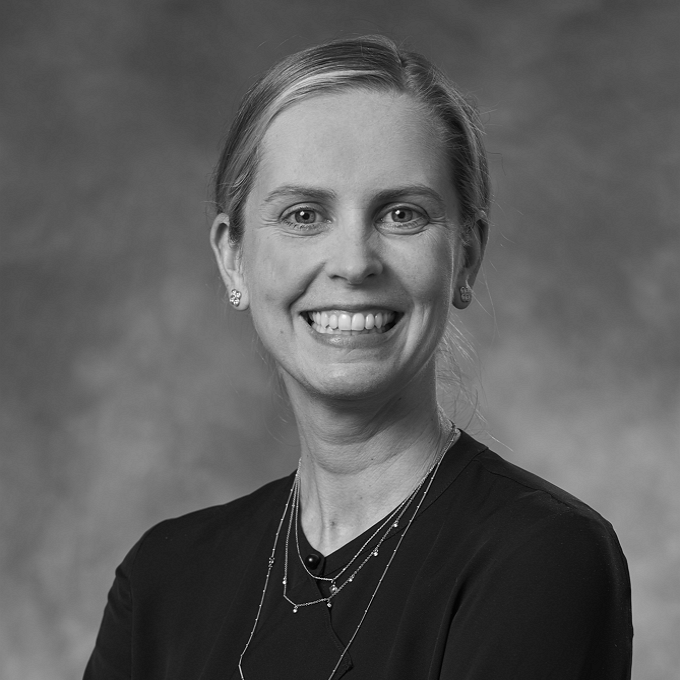 Sybil Mead is a senior research director. She directs the Value, Quality and Reimbursement and Delivery of Care services from Health Strategies Insights by EVERSANA. Her expertise is in managed Medicare, on which she…