Commercializing oncology products is extremely complex, but successfully launching new therapies to market is essential for patients and providers in the fight against cancer. In 2020, about 10 million people died from cancer, proving even in a global pandemic that cancer continues to be a leading cause of death globally. While the oncology pipeline is packed with innovative, new treatment options, pharma companies need to ensure their commercialization model is evolving as well; otherwise, these treatments may never reach the patients who are waiting.
Not only is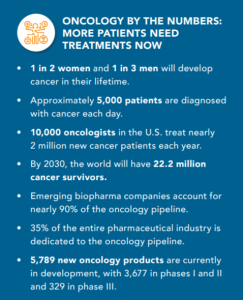 the oncology pipeline thriving, 90% of the companies delivering novel cancer treatments are emerging biopharma. Launching in this niche market is challenging for larger, established pharma companies, and the stakes heighten for new biopharma companies. In addition to standard challenges, emerging manufacturers also face obstacles associated with:
Unprecedented pressure to speed to market,
Navigating and funding their first product launch,
Launching during a global pandemic in a complex market,
Finding patients and getting therapies in hand, and
Creating stakeholder engagement in a hybrid world.
Emerging companies must decide how to develop the necessary infrastructure for launch, shape the market and build industry relationships. In some instances, the manufacturer team must answer these questions quicker than expected if the product is approved ahead of schedule. The most impactful question manufacturers must ask: How much risk spending do you want to take on at the front of commercialization?
Traditionally, manufacturers preparing to launch had three commercialization options: sell, out-license or launch on their own. However, these options may not be ideal for certain oncology products. For example, if you're trying to launch a grade tumor treatment, the patient pool is significantly smaller than for other pharmaceutical products. Instead of tens of thousands of patients, you might have only a few thousand patients. The traditional options can hinder launch speed, miss outreach potential and cause up to 23% of overspend, reaching $265M, in an already strenuous and competitive oncology market.
 The EVERSANA Difference
"What makes EVERSANA different? We have everything a pharma company has and more. If you're thinking about bringing us your product, we'll put into the ecosystem, but we'll give you more than that." — Suzanne Greenwood, RN, BSN, CCO, COMPLETE Commercialization
EVERSANA knew there had to be a better way to launch therapies to market and get treatments to patients. Similar to the way contract research organizations disrupted the market in the '90s before becoming an industry staple, EVERSANA's fourth commercialization option is the next phase of evolution for pharma.
By providing a ready-to-deploy, established infrastructure with integrated data and analytics, EVERSANA is helping manufacturers minimize financial exposure while maximizing the reward. Today's oncology manufacturers need to leverage the "3 Pillars of COMPLETE Commercialization" to execute a successful launch:
A deep bench of industry experts
An agile, fit-to-scale model that addresses the unique needs of each product
All commercial services under one roof
With our award-winning model, EVERSANA™ COMPLETE Commercialization, EVERSANA's deep bench of experts across functional areas partner with manufacturers to understand the product and market capability so a custom plan is developed that meets the product's and patients' needs.
Since using EVERSANA COMPLETE to launch oncology, our proven model has streamlined speed to market and enhanced all end-to-end strategies with patients in mind. In one instance, a clinic reached out to our channel team about a patient who needed to start treatment that week. The channel team got the message over to commercial, commercial got it to field, and field got it to the key account director, who got the treatment to the clinic. This entire interaction took six minutes.
The only reason we can deliver results like this is that we simultaneously operate as one team and have a one-on-one relationship with manufacturers. Without traditional silos, everyone on the team knows each other and shares the same objective to improve patient outcomes. EVERSANA's commercialization model provides the infrastructure, metrics and accountability, and co-ownership of financial success between the manufacturer and EVERSANA to:
Manage costs,
Lower compliance and competitive risk,
Overcome launch complexities,
Increase speed to market, and
Get therapies to patients when they need it most.
By now, we all know that launching in a pandemic is not easy. Companies have always pulled all the levers during product launches so that a costly mistake isn't made, especially now. The levers manufacturers used to pull have changed — so, with our agile commercialization model, EVERSANA is successfully launching oncology without pulling each expensive, time-consuming lever. As a result, our most recent oncology launch is exceeding expectations and delivering innovation to the oncology market that industry professionals, providers and patients have been waiting to see.
Access EVERSANA's most recent oncology case study here.
Author Team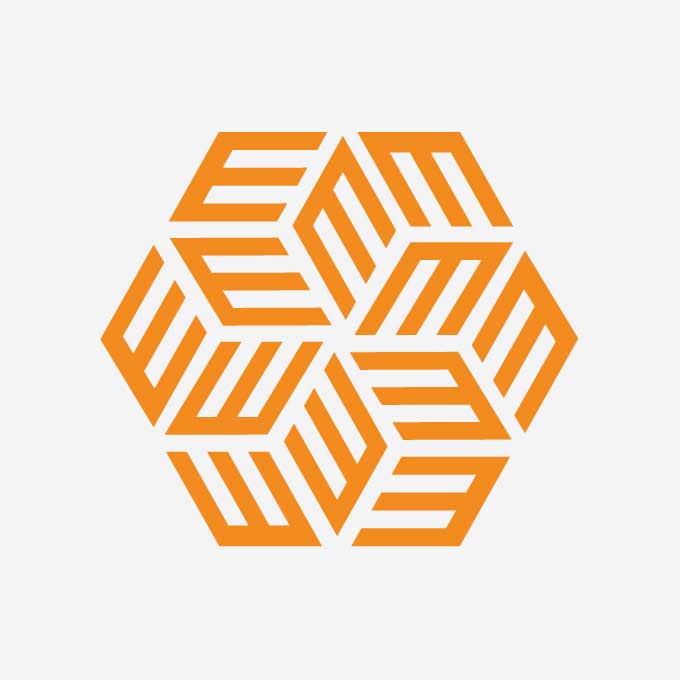 EVERSANA employs a team of over 6000 professionals across 20+ locations around the world. From industry-leading patient service and adherence support to global pricing and revenue management, our team informs the strategies that matter…