Pharmaceutical manufacturers relying on the standard model for executing market access and field deployment strategies utilize resources inefficiently and redundantly. By integrating actions across operations, manufacturers can right size company resources, ensure affordability and increase speed to therapy.
Four key industry-wide challenges have been identified in market access and field deployment. EVERSANA's next generation model featuring integrated operations, data-driven solutions and digital expertise can directly address these trends and optimize frontline strategies.
Challenge: The pharmaceutical industry recently pivoted to a virtual field model; however, in-person HCP-Rep engagement is still relevant, especially for promotionally sensitive brands and complex disease states. Manufacturers must now adapt to HCPs' communication preferences and balance hybrid engagement strategies.
Solution: EVERSANA's next generation field solutions offer extensive expertise that deliver the most effective strategy to help you achieve your commercial goals. This provides manufacturers with the ability to deliver impactful, personalized engagement across in-person, virtual and telehealth channels with just-in-time recommendations. As a result, manufacturers are afforded the ability to develop precise messaging and deploy an array of targeted one-on-one conversations for maximum impact.
Challenge: Pharmaceutical companies often compose their field deployment solutions, patient services hub and market access team with a mixture of internal and external resources. This disjointed model can result in a decrease in access, affordability and adherence, particularly due to the lack of dedicated individuals possessing the ability to have a comprehensive view of a patient's journey. This results in a lost opportunity to address patients' issues quickly and directly.
Solution: EVERSANA™ holistically optimizes all actions across integrated operations, including reps, Medical Science Liaisons (MSLs), National Account Managers (NAMS), Field Reimbursement Managers (FRMs) and advocacy groups. Whether you're launching a new product or expanding into new markets, a fully resourced partner is pivotal to drive commercial success with strategic planning, strong KOL relationships and front-line brand representation. Our best-practice approach maximizes value at every stage of the product life cycle.
EVERSANA's seamless integration with patient services improves performance across onboarding, adherence and abandonment. Field Reimbursement Managers (FRMs) accelerate speed to therapy when they coordinate directly with the patient hub. When these teams have access to one comprehensive, HIPAA-compliant database – displaying real-time, actionable insights – they can quickly overcome access and affordability barriers.
For example, when an FRM learns of a delay or denial of a Prior Authorization (PA) submission due to missing information – the most common reason PAs are denied – they can directly access the hub to see that the patient's insurance card is missing. The FRM then notifies the case manager to contact the patient to quickly update the forms and submit the PA. Without this connectivity, it would take weeks instead of days to complete the forms and get the patient on therapy.
NAMs must thoroughly audit payer strategies and contracts. All too often NAMs are disassociated from how market access strategies and contracts are interpreted and rendered once the brand is in market. In an industry that is constantly evolving through new government regulations and shifts in formulary coverage, what once made sense could become a pain point overnight. Additionally, alignment with the company's revenue management team is required to ensure the intent of the contracts' agreements to meet expectations and contribute to the bottom line.
Challenge: The old-school tactic of deploying large field teams no longer drives blockbuster brands or translates to sales and has led to a reliance on headcount, reach and frequency as key metrics in sales performance.
Solution: EVERSANA™ utilizes a data-driven targeting approach to engage and influence the right stakeholders at the right time. Today, product adoption decisions are much more complex across the entire stakeholder ecosystem. "Share of Voice" must be replaced with "Share of Influence" to ensure optimal targeting and a dynamic field force structure.
Advancing manufacturers' HCP profiling strategies beyond geography and prescribing habits, and adopting an account management approach to engagement, provides the capability to identify HCPs who are most likely to prescribe a therapy and to access national payer adoption and associated prescribers. This allows reps to be strategically assigned creating right-sized resources. 
Challenge: Most artificial intelligence (AI) and machine learning (ML) platforms solutions provide important data; however, they do not generate meaningful impact for patients.
Solution: ACTICS by EVERSANA™ leverages predictive analytics and machine learning and HCP personas to predict the "next best action" for impactful, personalized engagement. By leveraging AI-powered patient management systems to identify the "next best action," therapy adoption increases because time wasted on faxes, missed phone calls and inefficient follow-up is eliminated. Additionally, the patient and provider's brand experience is elevated beyond paperwork and superfluous communications.
EVERSANA's next generation model solves challenges in market access and field deployment through our integrated approach, digital expertise and data driven solutions. By implementing a holistic view of operations, adapting to HCPs' communication preferences, and following "next best action" predictions, EVERSANA™ can directly impact patients by ensuring affordability and increasing speed to therapy.
Schedule a meeting with EVERSANA's team of experts today to learn more.
Author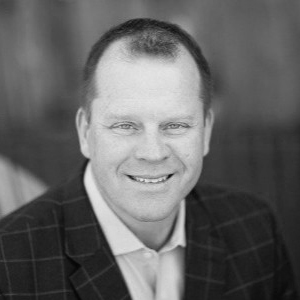 Rich Heddens, Senior Vice President of Payer Strategy & Execution, is helping EVERSANA's partners drive life-changing therapies to market and into the hands of patients. As a leader in market access, sales and marketing…