Building a culture of learning at the world's largest gathering for life sciences trainers and educators.
EVERSANA is a proud sponsor of LTEN 2023! Visit Booth #623 to speak with our Learning and Performance experts and learn how EVERSANA's customized solutions maximize sales performance through behavior modification and mindset learning and development. 
Click here to schedule a meeting during the conference. 
2023 Excellence Award Finalist 
EVERSANA's Learning and Performance team is a finalist for LTEN's 2023 Excellence Award Provider for their work with Daiichi Sankyo.  
Learning Content Award: Innovative Brand Marketing Development Program Drives Learning Across Daiichi Sankyo

 
View the poster detailing the partnership's exceptional success Tuesday, June 13th from 7a.m. through Thursday, June 15th at 11:30a.m. 
---
EVERSANA Learning & Development: Based on Good Chemistry 
When the right elements come together, powerful change occurs. At EVERSANA, we fuse market access and clinical setting knowledge with selling skills — preparing your team to master your product. As a training and development agency, our teams observe this change every day. We help shift the conversation by including the important intersection of clinical and market access information. 
Empower your teams to impact patients' lives 
EVERSANA is committed to solving market access, sales and clinical engagement challenges through training, content creation and digital solutions. We work with our clients to bolster their field solutions and training services with clinical, commercial and market access training and technology solutions including (but not limited to):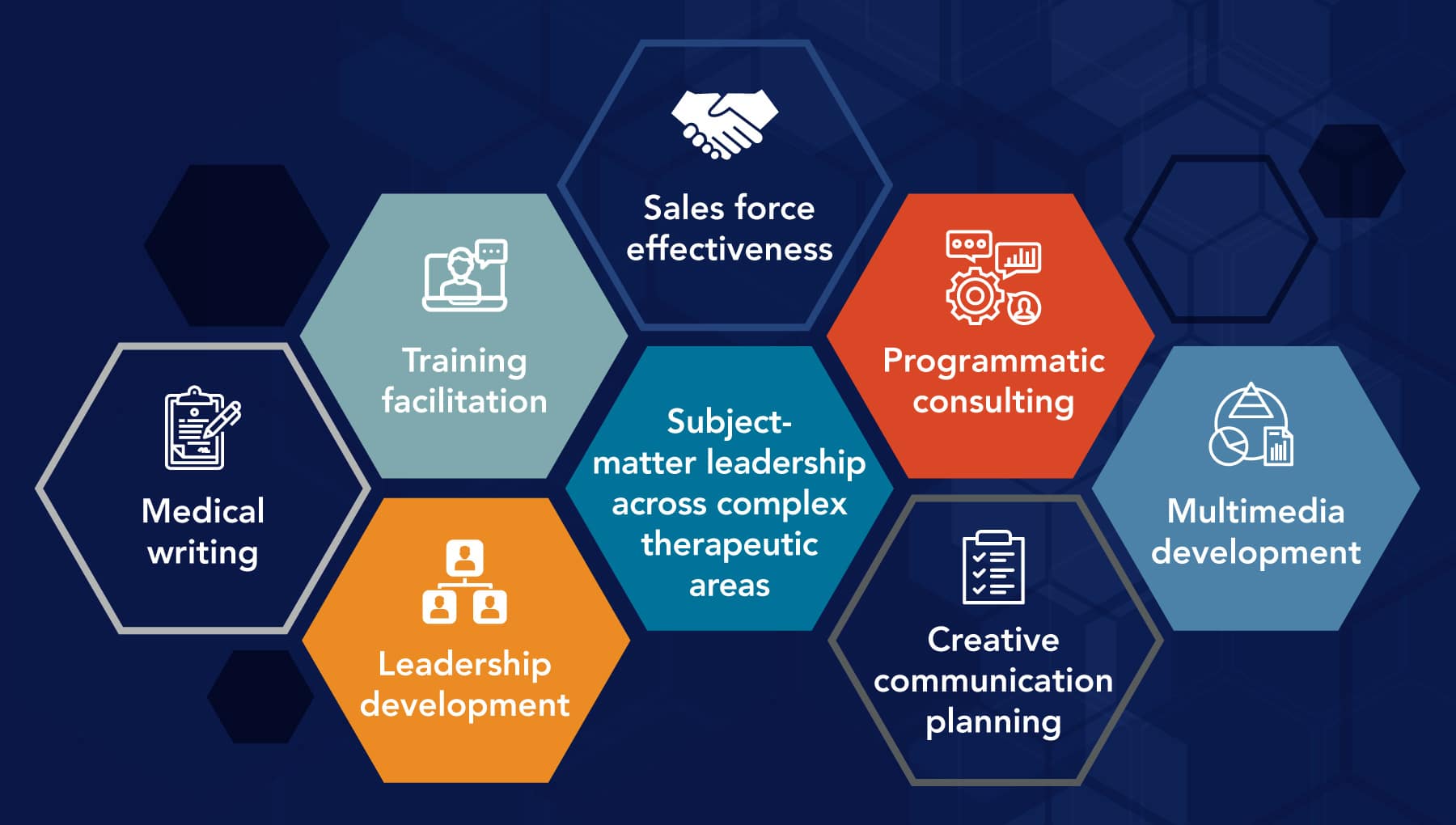 Every element is important on its own, but powerful relationships happen only when the right elements are combined. Our highly specialized training blends critical components to form a customized, strategic approach to your needs and goals — all while engaging your team and increasing their curiosity.