Join EVERSANA at the 2021 HUB, SPP & eServices Optimization Event! 
This gold-standard event convenes key stakeholders — including manufacturers, specialty pharmacies, hub providers and more — for unrivaled collaboration to leverage innovation and optimize access. Be a part of the critical conversation at this timely  meeting to explore proven strategies and cutting-edge approaches to drive an all-encompassing, state-of-the-art hub. Register today!
Stop by this year's in-person panel session, "Discover Patient Support Program Needs for Patients with Rare Diseases," to hear from EVERSANA's Hari Ramachandran, Vice President of Technical & Digital Transformation.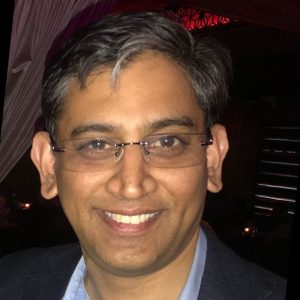 Featured Panelist: Hari Ramachandran
Vice President, Technology & Digital Transformation
Hari and fellow panelists will discuss:
Ways to customize patient support programs for patients with rare diseases.

How do these services differ compared to larger patient populations?

How to ensure services are tailored to meet the needs of your patient population.
Pathways and opportunities for additional patient support beyond coverage and access support.
Ready to learn more about EVERSANA? Connect with one of our experts today.
---
Automated Processes Reduce Access Barriers & Simplify Onboarding
Despite patients' and providers' frustrations, prior authorizations and other reimbursement requirements continue to expand across all segments of drug classes. At EVERSANA, our team of experts leverage technology and automation to reduce access barriers, simplify onboarding and get patients on therapy faster.
Our access and hub solutions are designed to:
Conduct real-time eligibility determination, including electronic income validation and e-signature capabilities.
Promote easy, self-service enrollment via EMR integration and an HCP portal while also offering live support and traditional enrollment options.
Initiate prior authorizations electronically (ePA) to expedite the process.
Streamline the process for electronic benefit verification (eBV), (ePA), co-pay eligibility and e-prescribing in physician workflows.
Leverage a data-driven approach to patient profiling, customized outreach and engagement based on preferences, needs and products.
Schedule a meeting with an EVERSANA expert to learn how we can help you develop and deploy a streamlined and automated access program.