Getting Rare Disease Patients on Therapies Faster
The National Organization for Rare Disorders (NORD) is leading the fight to improve the lives of rare disease patients and their families. NORD is committed to accelerating research, raising awareness, providing valuable information and driving public policy to benefit the millions of Americans impacted by rare diseases.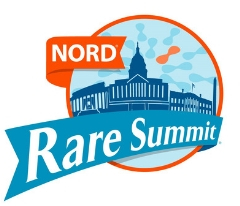 As fierce allies to the rare community, EVERSANA is sponsoring NORD's online summit October 8-9.
On Friday, October 9, at 1:30 pm EST, Oodaye Shukla, Chief Data and Analytics Officer, will moderate the panel discussion "Unlocking the Power of Healthcare Data."
The panelists will provide valuable insight into how artificial intelligence and machine learning are accelerating the speed to rare disease diagnosis and treatment.
For the 400 million people affected by rare disease, EVERSANA is on a mission to advance the drug development and commercialization of orphan drugs. Together with our clients, we aim to create better patient experiences and bring effective therapies to patients around the world.
Click here to learn about our patient-centered solutions such as clinical trial recruitment platforms, patient engagement and communication, access and affordability solutions, and adherence and nursing support.