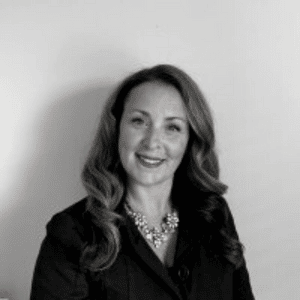 Beth brings over 10 years experience in the biopharmaceutical industry in various Medical Affairs roles in multiple therapeutic areas (e.g., Oncology, Virology, Cardiovascular). She's held managerial roles in Medical Education Program Development and as a Clinical Trial Manager for both compound registrational trials as well as lifecycle Investigator Initiated Trials (IITs).
Beth has also served as a Medical Strategy Director at Bristol-Myers Squibb supporting the launch of multiple development compounds as well as new indication launches for approved products including Videx, Zerit, Sustiva, Plavix, Baraclude, Erbitux and Yervoy.
Beth also led the Medical Brand Planning and MLR processes for multiple brand products while at Bristol-Myers Squibb.   Beth then served as the East Regional Director of Oncology MSLs where she led a team of MSLs that worked across multiple tumor types.
Beth's career in the pharmaceutical industry started when she was selected as a Post-Doctoral Fellow through the Rutgers University Industry Fellowship program.
Beth earned her Doctor of Pharmacy degree from the University of Rhode Island.
Beth currently lives in central NJ with her husband, Chris and their three children.
Recent Roles
– Director, Scientific and Medical Affairs, Oncology, EVERSANA
– Senior Medical Science Liaison, Oncology, EVERSANA
– Regional Area Director, Oncology Field Medical – Bristol-Myers Squibb
– Director, Medical Strategy – Bristol-Myers Squibb