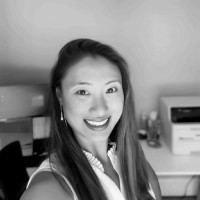 Dianna Cohen is a Principal at EVERSANA™ MANAGEMENT CONSULTING, with more than 17 years of life sciences experience in marketing, consulting, and strategy. She specializes in helping life science clients across different areas of commercialization, including launch, brand strategy, market access, and customer engagement models.
Prior to EVERSANA, Dianna was an Associate Principal at IQVIA. There, she was a part of the Launch, Brand and Commercial Strategy practice where she helped both large pharma and emerging biotech clients by providing customized and actionable strategy solutions for their business questions. Her therapeutic areas of expertise include various oncology indications, infectious diseases, CNS disorders, dermatology, and rare diseases.
In addition to consulting, Dianna has also held various marketing roles, including Product Manager and Global Marketing Manager at Avantor Performance Materials  (Covidien) for its Biopharma business division.
Dianna received her MBA from Lehigh University. She also holds a BS in Biochemical Engineering from Lehigh University's P.C. Rossin College of Engineering and Applied Science.