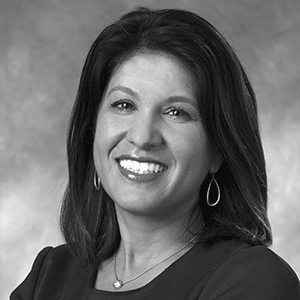 Rayna Herman
Chief Commercial Officer – Integrated Solutions
Expertise:
Brand Plan Development, Commercialization, Field Sales & Reimbursement, KPI Planning, Market Access, Market Research, Patient Services, Product Launch, Rare Disease, Sales, Stakeholder Engagement & Promotion (Patients, Payers, Providers), Training
Rayna helps EVERSANA and our partners successfully introduce new, innovative therapies to market. With 30 years of commercial biopharmaceutical experience, she is an expert in launching retail, specialty and rare disease products. Rayna has successfully launched more than 15 products in her career while completely transforming go-to-market strategies and positively impacting revenue for partners.
Rayna has been awarded Best B2B Ad Campaign from PM360 twice and has been featured in Pharmaceutical Executive, PM360, Pharmaceutical Representative, LTEN/SPBT's Focus, "The Pink Sheet," the Wall Street Journal and Selling Power.
She holds a Master of Business Administration from Washington University in St. Louis and a Bachelor of Arts in chemistry from Indiana University.