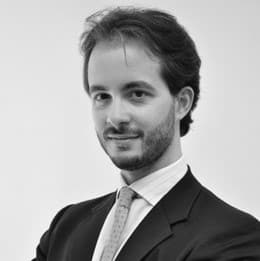 Paolo leads EVERSANA's Global Pricing & Access Consulting team thanks to an experience of 15 years as a management consultant in the life sciences industry. He specializes in pricing and market access and has significant commercial experience. His experience in pricing ranges from new product pricing to portfolio and discounting strategies, price approval, tender management and pricing analytics at the global, regional and country level.
Paolo has supported a diverse set of clients from big pharma to big MedTech to small biotech, helping them address a range of problems, across Developed Markets (EU, US, Japan, ANZ) and Emerging ones (EE, ME, LatAm, SE Asia).
Prior to EVERSANA, Paolo was EU Director and Head of Global Pricing at the boutique life sciences consultancy Tefen, where he supported senior leaders worldwide with pricing and market access challenges. He also has spent 8 years working at the research and development of innovative biopharma platforms in the areas of oncology and longevity.
Paolo has an MSc in International Management and a BD in Innovation Economics from Bocconi University in Milan. He is also teacher at the European Pricing Platform's Certified Pricing Manager (CPM) Pharma training and certification.