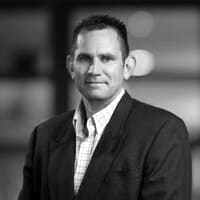 Matt Baniak currently serves as EVERSANA's Vice President of Client and Delivery Excellence where he is responsible for reimbursement HUBs, digital therapies and complex integrated programs. He also leads EVERSANA's training, workforce and customer experience teams.
With over 15 years of experience in healthcare leadership, including operations, project management and analytics, Matt has overseen care teams that include rare exclusive, buy and bill, HUB and REMs. Additionally, he has worked with GPOs for over 10 years leading operations, analytics, adult learning and MDM teams.
Matt is a graduate of Saint Louis University where he focused on life sciences and psychology. He currently resides in the Saint Louis metropolitan area with his wife and two children.