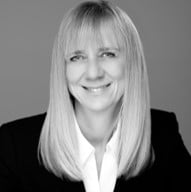 Brenda has over 25 years of experience designing, executing and overseeing pharmaceutical and medical device programs for various channels. During her 17-year career at Cardinal Health, Brenda led multiple teams supporting launches, promotions, channel programs and distribution methods for over 100 branded pharmaceuticals, medical devices and supply products.
Brenda's areas of expertise include: patient assistance programs, operationalizing and managing copay and voucher programs, detecting fraud, waste and abuse, creating strategic partnerships, vendor management, contract development, KPI planning, and contact center operations.
At EVERSANA, Brenda and her team are responsible for client success, operational excellence, business intelligence reporting and continuous improvement and delivery of new services and solutions that meet the needs of clients, patients, caregivers and providers.
Brenda earned her MBA with a focus in Entrepreneurship from Franklin University in Columbus, Ohio. She has a Minor in Marketing and is Certified in Project Management and Lean.