Training Facilitation
True masters are always learning, always updating old methods based on new data. That's why our approach is founded in training: We create a culture of learning, so your team is always improving their skills to effect the greatest change. We fuse market access and clinical setting knowledge with selling skills — preparing your team to master your product.
Read the Data
All theories should be tested, so you shouldn't just take our word that your teams are increasing proficiency. Our robust reporting allows you to observe as they become masters. From attendance reports to testing results, you can track each member's performance in and out of the classroom.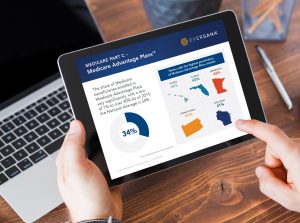 ---
The Perfect Mixture
From a single workshop to facilitating an entire department, our team mixes the right formula for your training needs.
Workshop Facilitation: We provide the materials and training for an individual workshop or a series on related topics. Our workshops are perfect for:
New hire orientation.
Reinforcing important concepts.
Updated policies and procedures.
Live and Virtual Sales Meetings: National Sales Meetings & POAs: We facilitate powerful and engaging learning experiences. Directed by a best-in-class production team and powered by a dynamic online technology platform, we manage:
Product launches.
National Sales Meetings (NSMs).
Plan of Action (POA) Meetings.
Extended Training: Need more learning than a workshop series can offer? Explore concepts at a deeper level for maximum reinforcement, designed for:
Product launches.
Cross-training team members.
Skills development.
Dedicated Training Team: Meet your training and content goals without the expensive price tag. Our team will act as an off-site training department, offering:
Project manager support.
Agenda creation and evolution.
Weekly status calls.