A combination of industry challenges and an influx of complex therapies in the market, have impacted Medical Science Liaisons (MSLs), Clinical Trial Liaisons (CTLs) and Clinical Nurse Educators (CNEs). 
Susan Giacalone, MSN, BCMAS, MSL-BC, Vice President, Medical Deployment, Joy Morrell, NP, Vice President, Medical Strategy, Beth Giblin, Director, National MSL, explore the modern expectations of medical teams' scientific and medical exchange, their role in pre-launch activities and their position in driving therapy adoption and ensuring positive patient outcomes post launch.  
To build a highly functional medical team the right people with substantial knowledge and the proper infrastructure must be in place. EVERSANA provides manufacturers with a ready-to-deploy team with extensive experience, expertise in multiple therapeutic areas and a unique cross-functional value. By removing limited infrastructure, resource restrictions and use of multiple vendors and implementing an agile field solution, EVERSANA can increase speed to market or bring additional life into a portfolio. 
Questions covered in the webinar include: 
Describe the industry challenges and trends pharma manufacturers are currently facing.

 

As more complex therapies come to market, how is the significance of clinical and scientific exchange with key influencers evolving?  

 

Describe how CTLs are bridging clinical development and medical affairs to accelerate launch uptick. What are the risks of not investing in these activities?

 

What is the role of an MSL pre-launch? How and why are these activities essential to brand success?

 

Once the product is launched, what roles do CNEs play to drive therapy adoption and ensure positive patient outcomes?

 

Why do companies choose to outsource MSL Teams with EVERSANA? 

 

How is EVERSANA uniquely positioned to partner with manufacturers to deploy a medical field team?

 

Why has EVERSANA been successful in hiring top talent? How does recruiting for SME expertise and exclusivity differentiate our approach?

 

How does EVERSANA capture medical insights and measure the impact they have on KOL engagement?

 

Who does EVERSANA partner with and how?

 
Watch the full video:
Author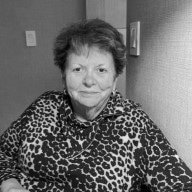 A clinician by training, Joy is a visionary pharma and biotech industry leader. With over 30 years of business acumen, her background combines clinical and pharmaceutical biotech customer experience ranging in size and complexity. Joy is…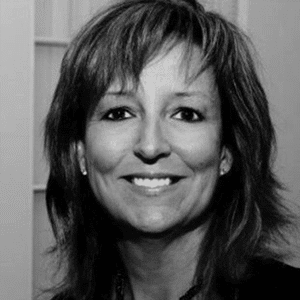 Susan leads field medical efforts for EVERSANA. As a leader in the life sciences industry, she brings more than 20 years of medical affairs experience across multiple therapeutic areas, including oncology, hepatology and rare…